EDIT MAIN
Elementary Principal Jane Bremer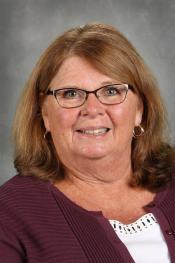 My name is Jane Bremer; Elementary Principal for the School District of Alma. Being an educator has always been my career goal. I ted from Blair High School. Following high school graduation, I attended UW-EauClaire where I received my bachelor degree in K-8 elementary education. I was hired by the School District of Alma initially as a Kindergarten teacher. During this time, I received my Masters in Education from UW-EauClaire and completed my master's studies in reading instruction. After years in the Kindergarten classroom, I attended Winona State University where I received my K-12 Principal licensure. At this point in my educational career, my teaching career changed from being a leader of a classroom to a leader of an entire school. Alma School District is my home and I am proud to say I have been with this outstanding district my entire educational career.
At Alma Elementary School, we believe in working together as a team to provide a safe and positive environment for all students. Our highly qualified teachers and support staff are committed to educational excellence, rigorous standards, and the belief that through strong effort and a positive attitude, children will succeed!
Every day presents an opportunity to encourage the heart of a child by celebrating each child's accomplishments both big and small. Our dedicated staff will work together to provide a safe, nurturing environment that motivates, educates, and guides every learner. We believe in educating the whole child, ensuring that each child in our school is healthy, safe, engaged, supported, and challenged.
Parent involvement is encouraged and welcomed at Alma Elementary School. There are many ways to be involved in the school so please take advantage of these opportunities.
Parents, students, teachers, and support staff, working together as a team, will help individuals become caring, competent, responsible citizens who will succeed in our ever-changing world.
If you have any questions, please do not hesitate to give me a call, send me an email, or stop and visit our school. Together, in partnership, we will make this a great school year!
Jane Bremer
Phone: (608)-685-4417 ext. 306
Email: bremerj@alma.k12.wi.us