EDIT MAIN
Elementary Staff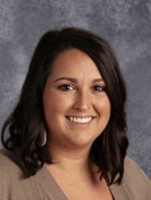 My name is Samantha Milton, and I am the B4 teacher at Alma Area Schools. I graduated with a double major from Winona State University in Early Childhood Education and Elementary Education in 2018. Introduction to school should be exciting, fun, and rewarding, and I hope to do that for those students.
I graduated from Alma High School in 2007 and am grateful to return to Alma to raise my family in this wonderful river town community. This will be my first official full year in my own classroom. I did two long term substitute positions at Alma Area Schools and Pepin Area Schools. I have coached Eagles Volleyball for 4 years and 6th Grade Girls Basketball for 1 year.
During my free time, I spend a lot of time playing sports, coaching, playing with my kids outside, and a new joy of traveling.
---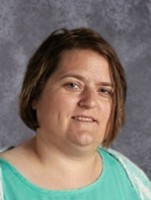 Hi, I am LeAnne Heller I am the pre-school para. also work with high school, 2nd grade, recess duty and kitchen. I kind float all over the school which I really enjoy. I really love to work with the little kids, they make the day enjoyable. I love to see them grow and learn throughout the year. We have great staff and a great learning environment.
I graduated from Alma Schools and moved away for a few years. Met my husband Kevin, moved back to raise our 4 kids. Katrina, Kainen, Kavien and Alivia. Two of my kids attend Alma School. One will be coming to school in a few years and one goes to collage. I enjoy spending time with my family and going for walks along the back roads.
---
Welcome to Alma Area Kindergarten with Kaydence Ruff!
Photo and bio coming soon.
---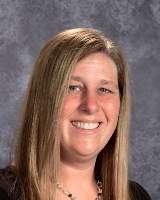 Hello, I am Kati Hanson kindergarten and library para for the school district. I also assist in different capacity within the district. I have the pleasure of working with most of the student body in our school. Since 2013 I have had the joy to work within the district as well as working with other great co-workers.
I am a 1996 graduate of Alma Area Schools. My husband and I have two sons who also graduated from Alma Area Schools. We feel that Alma is a family orientated district. We are glad to be part of this community.
---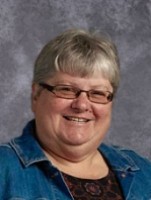 Welcome to Alma Area School First Grade! My name is Mrs. Kandi Steinke. In our district there is only one first grade classroom. I have a lot of experience in First Grade as I have been teaching for 35 years and most of my years were in a first grade classroom. I graduated from Alma Area School in 1978 and attended Winona State University for my undergraduate with a major in Elementary Education and a minor in Special Education. I taught in the neighboring school district of Gilmanton for 20 years and have been in the Alma District for 15 years. Since coming into the Alma District I went back for my masters program at Viterbo University in Reading. I also furthered my education by completing my degree as a reading specialist. I love first grade students and their honesty and energy! My first goal for my students is to develop a love of school. A child that loves school will love learning!
I grew up in Alma and so did my parents. I am married to my husband, Alan, who also attended school in Alma. We raised our daughters in Alma and they both graduated from this school. I am very invested in the community and all of us received a good, well rounded education here. The Alma area is a beautiful, peaceful place to raise a family and be involved in the community and school.
---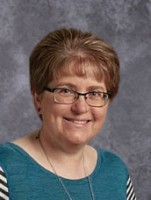 Hello everyone! My name is Lynn Brecka. I am the 2nd Grade teacher at Alma Area Schools. I am beginning my 26th year teaching here in Alma. I grew up in Salem, Illinois in the heart of Southern Illinois. I received my Associate of Arts Degree from Kaskaskia College in 1991 and my Bachelor of Science Degree in Elementary Education from Millikin University in 1993. I've spent most of my career teaching either 2nd or 3rd grade. I absolutely love teaching and seeing the excitement of learning in my students.
I have lived in Alma for 26 years with my husband Brian, who works as a Fisheries Biologist with the DNR. We have four children. Our oldest, Brilyn, is a sophomore at the Univeristy of Wisconsin-Stevens Point. We have twins, Emma and Ethan who are now seniors at Alma. Colton, our youngest, is a sophomore in Alma as well.
I'm love being a "sports mom". My spare time is spent cheering on the Eagles and the UWSP-Pointer Throws teams. I'm also an avid STL Cardinals baseball fan.
I look forward to working with you and your child this year! I truly believe in working together we can make this year the best one ever for your child!
---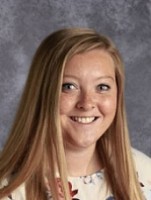 My name is Sydney Sylvester and I will be teaching 3rd grade in Alma this year! I am very excited to be a part of such an amazing team of educators!
I have lived in Wabasha, Minnesota all of my life. I love spending time on the river with my family on our pontoon. I also enjoy hunting, fishing, and horseback riding.
I graduated from the University of Wisconsin - Stout with a Bachelor of Science degree in Human Development and Family Studies with a concentration in Early Childhood Education. I recently finished my Master of Arts degree in Teaching from St. Mary's University in Winona, Minnesota.
I am very excited to meet all of you and I can't wait to have an awesome year!
---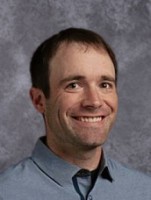 My name is Tim Ruff, 4th Grade teacher in the Alma School District, and Head Baseball Coach for the Pepin-Alma Eagles. I also teach 5th and 6th grade Social Studies in our district. My primary goal each year is to ensure every student has a memorable and enjoyable school year to spark their interest and learning in school. In addition, it is a huge focus of mine to challenge students to grow academically and reach their highest potential.
Being an Alma graduate in 2009, it was a dream come true to teach in the district where I grew up in. After high school, I furthered my education at Winona State University and graduated with an Elementary Education degree and Coaching minor. I spent a semester as a 5th grade student teacher at Bluff View Elementary in Lake City before spending two years as a 1st grade teacher in the Pepin School District.
During my free time, I spend a lot of time working on our family hobby farm. I also spend a lot of time bow hunting in the fall. My summer's are quite busy on the ball field when I'm off the farm. I have coached Little League baseball for 12 years in Alma, and also coach the Pepin-Alma Eagles Varsity and Legion team in the spring and summer. Many also know I am an avid Minnesota sports fan and often spend my night's cheering on the Twins, Gophers, Vikings, and Timberwolves. Aside from that, I spend a lot of time with my friends and family.
---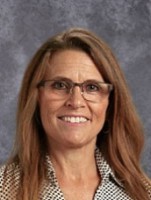 Welcome from Mrs. Sherry Brevick. I've spent over 20 years with students in grades 1-8 in the Alma Area School district. (Five additional years of instruction were in Rice Lake or Eau Claire). I fulfilled my Masters Degree in Education at St. Mary's University.
I feel fortunate to call this great little river town my home and am grateful for my 20 years with the students at Alma Area School. I'm the 5 th grade homeroom instructor and the English teacher for the 4 th and 6 th graders. I'm passionate about inspiring students to interact and love literature. In addition, I continuously create curriculum so that students are excited about developing their written language skills.
I have numerous areas of interest both in and out of the classroom. Obviously, literacy development has been my focus for many years. In addition, I know that as much as students focus on content in my classroom, they are more importantly developing skills to be successful in the 21st century, so I focus on developing skills such as critical thinking, problem solving, communication and more. Technology development is also essential for the 21st century learner. Therefore, being informed about the best technology for teaching and classroom use is an ongoing interest. Developing STEM at Alma Area School is also important to me. The VEX Robotics team and the Design Lab are ways that I've recently focused on STEM development in our elementary.
Always feel welcome to connect with me about what is happening in the 5th grade!
Mrs. Brevick
brevicks@alma.k12.wi.us
---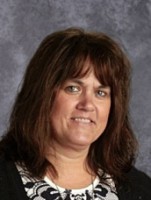 My name is Betty Glander, and I am the sixth grade teacher at Alma Area Schools. I also teach 4th and 5th grade science. I love teaching students about science. Science helps to create a sense of curiosity and wonderment. Students love to be engaged in hands on science investigations and learning about the design process through STEM related activities.
I grew up in the Alma area and am a graduate from Alma High School. I earned my Bachelor's Degree in Elementary Education at Winona State University in Winona, MN. Later, I went on to earn my Masters Degree at UW-Eau Claire in Eau Claire, WI.
At Alma Area Schools, I wear many hats. I am the Athletic Director for the Alma School District. I am also the High School and Middle School Forensics coach.
---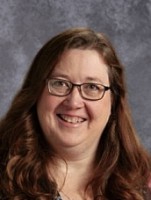 Greetings from Ms. Goldfish!
My name is Ms. Julie Goeldner. My job at Alma Elementary is a combination of different teaching roles. My main job at Alma is an Elementary Special Education teacher. I also serve as a reading interventionist with a number of our students in the elementary.
A little about my teaching background: The 2019-2020 school year will be my fourth year as an elementary special education teacher. This year will be my twentieth year of teaching in Alma. Nine of those years were in the high school teaching special education. I spent six years then teaching third grade. My love for teaching is about watching students grow and learn. I have a passion for teaching students reading and math. Over the years I have added to my special education and elementary education degrees from Winona State. I have added a reading intervention certification from UW Stout and a math intervention certification from UW Oshkosh. I think that it's important as a teacher to continue to learn the craft of teaching.
"The more that you read, the more things you will know.

The more that you learn, the more places you'll go. "