EDIT MAIN
High School Staff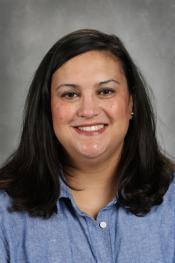 ¡Hola! Hello,my name is Amanda Burrow, Spanish Language teacher for the Alma Area School District. My background includes a Undergraduate degree in History and Minor in Spanish. I am currently finishing my Masters in Teaching. Much of my Undergraduate degree in History is; Spanish, Mexican and Latin American History, Southwestern United States History and Culture. My family and I have lived in the Southwestern Wisconsin area for 3 years. After living in other states in the United States, the Philippines and Panamá, we have experienced many types of communities including Air Force and Army bases, and we have come to realize how much we appreciate living in this small town community.
The Alma Area School District sits on the bluffs above beautiful Mississippi River in Southwest Wisconsin. Our district is set between rural farm communities and various urban centers with many cultures. There are many outdoor and cultural activities available for all.
Here in our district, we are deeply involved in our community. Therefore, it is important to learn about the makeup of our area. Part of our public diverse educational system is learning languages. Students in our district are exposed to the Spanish Language beginning in the fourth grade. Various levels of Spanish are available up to the twelfth grade. The students learn about the language of Spanish and its usage in our local community, within the United States and across the world. I personally love to invest into all of our students futures, starting with the value of learning everyday. I love communicating with students, parents, coworkers and members of the community.
Students learning a new language learn how to utilize this important skill of communication in all areas and subjects. These areas in our school include; Science, Math, English, Fine Arts, History, Agriculture, Technical Education and Physical Education. We encourage our students to excel in all areas. Our students and staff are dedicated to working within our community and beyond to provide our students with various experiences. Alma Area School prides themselves in guiding students to a successful future, which includes the skill of communication. We look forward to leading and guiding our students. Our amazing staff looks forward to working with students, parents and the community.
For any further questions, I can be reached by phone and email.
Amanda L. Burrow
Spanish Instructor
burrowa@alma.k12.wi.us
608-685-4416
---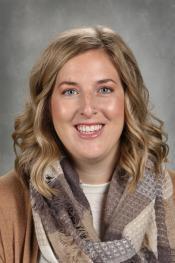 My name is Katie Dierauer and I teach 3-12 Art and 7-12 Family and Consumer Education. This is my fourth year teaching; however, my first year here at Alma Area Schools. I grew up in Nelson, and am I proud graduate of AHS – class of '08. I received my bachelor's degree from the University of Wisconsin-Stout in Art Education with a minor in Art History. After teaching for three years in Eau Claire, I moved back to Alma to raise my children and be closer to family.
---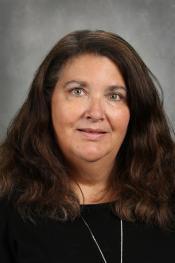 Hello. My name is Joan Draxler-Ruff and I have been the 5-12 instrumental music director for the Alma School District for thirty-one years. Alma is not only a beautiful place to live, it also has an outstanding school district that is supportive and dedicated to meeting the needs of every student. The Alma Band has a long tradition of excellence in music going back at least 50 years. Our band program currently involves 90% of all students in grades 5-12. The school and community of Alma have tremendous support for the band program and several students go on to perform in college and/or community organizations after high school. It's not just a class, it's a life-long experience. My expectations are set high and students know that they need to work hard to make and exceed these expectations.
Our fifth grade students start band in the summer after completion of fourth grade. During the summer they learn how to play their first 5 – 7 notes, proper technique and music elements, and also how to maintain care of their instrument. In the fall, the entire band meets once a week along with small group lessons once a week. The band performs in December and April.
The junior band is made up of students in grades 6-8 and is at least 40 members. We perform a concert in October, December, April, and May. In January, grades 7 & 8 participate in our solo and ensemble festival, and in April the entire band participates in our large group band festival. In May, the 8th grade students perform with the senior band for graduation, and the entire band performs in Nelson for their Memorial Day ceremony.
The senior band is made up of students in grades 9-12 and is between 50-60 members. We have the following performing groups: pep band, marching band, jazz band, and concert band. We also have several large ensembles (flute choir, clarinet choir, brass choir, etc...) that compete in our yearly solo and ensemble festival. Our school year starts out right away with pep band and a ½ time show for our homecoming football game. We play for several volleyball, football, and basketball games throughout the year. Our pep band has been labeled the "Best Band in the Whole Dairyland" and is frequently complimented by visiting officials and schools. The concert band performs several concerts throughout the school year, along with a combined concert in March with Pepin High School, and the solo and ensemble festival in April. Each year several solo and ensemble entries advance to the state festival in May at UW-Eau Claire.
Our jazz band is a volunteer ensemble that performs a Big Band Dance every February. We perform over 30 jazz charts, polkas, and waltzes for everyone's dancing pleasure. We also have several vocalists either sing along with the band or perform as a soloist. This has been a successful performing opportunity for the band members for over 35 years. They students work very hard and are excited to perform for the dancing audience. We have even take the jazz band on the road to perform our Big Band Dance for my hometown of Goodman, WI. This trip has always been a very rewarding experience for both myself and my students. Every other year I take the senior band on a trip to Valley Fair to thank them for all their hard work and dedication.
I absolutely love my job of bringing music into the lives of my students. We share our talents, dreams, and visions together as we create music for ourselves and for our audience. Please feel free to contact me anytime if you have any questions and/or concerns.
Joan Draxler-Ruff
Director of Bands
Alma and Pepin Area Schools
draxler-ruffj@alma.k12.wi.us
School: 608-685-4416
Cell: 715-577-2630
---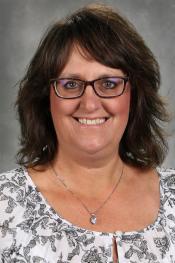 Welcome to Alma Area Schools!
My name is Lana Rieck, and I am excited to work with families of the Alma School District. As the school counselor, I am here to assist with students' educational, personal/social, and career developmental needs.
I am very invested in our district as I am a 1986 graduate of the Alma Schools. I earned a Bachelors Degree in Social Work from Winona State University, and Masters Degree in Guidance and Counseling from UW Stout. After working several years as an elementary counselor in Sun Prairie Schools, I was fortunate to be hired as the K-12 School Counselor here.
My husband, Marvin, and I live in Alma, and we have a blended family which consists of five children. Our three oldest children have graduated from Alma High School, while the youngest two are currently enrolled in the district.
Aside from my professional duties as the school counselor, I am the advisor for Student Council, Teen Court, and the Buffalo County Partnership Council. I have also coached middle school volleyball, JV Volleyball, Trap, and currently maintain the score book for girls' basketball.
I am amazed by our staffs' commitment to our students, families and our community. The staff respects our students and instills self-worth and confidence in each individual which creates an atmosphere of mutual trust. Our district has high expectations, yet realistic and reasonable, which creates a sense of pride and accomplishment.
The Alma School District is a hidden gem in the middle of what's referred to as "God's Country". The natural beauty of the hills, rivers, and valleys provides great scenic beauty and an abundance of outdoor activities.
I feel so blessed to be part of this district and our community, and I am here to assist you in any way that I am able.
Lana Rieck
(608) 685-4416
rieckl@alma.k12.wi.us
---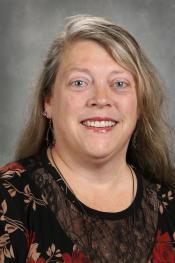 Hello! My name is Melissa Graff and I am the elementary and vocal music teacher in the Alma Area School District. I teach all the elementary music classes, junior high and senior high choirs, and I also direct the elementary spring musical. In addition, I travel to Pepin Area School District and teach the previously mentioned classes. Whew!
I studied music education at the University of Wisconsin-La Crosse. While in college, I participated in almost every performance group in the music department, including University Singers and the Marching Chiefs (now known as the Screaming Eagles - SEMB). I also worked in the Annett Recital Hall as the the Stage Manager for 1 year and then as the House Manager for 3 years, where I was responsible for the production of many recitals, lectures, concerts and other various performances.
I successfully completed my Bachelor of Science degree program in December of 1990. I am currently licensed in the state of Wisconsin and have been teaching for over 29 years. I have taken/participated in numerous lectures, workshops, classes, and seminars. I continue to seek out professional development opportunities in the fields of music and technology. I enjoy learning new methodologies and techniques to apply in my classrooms.
During the summer months, you may find me playing the steel pan with the Coulee Region Steel Band or participating in various summer parades with the Oktoberfest Grenadier Corps. If I am not donning my dirndl or playing lead pan, I may be playing my piccolo with the UW-L Alumni Band.
I live in a small town north of La Crosse where my husband, also a teacher in Alma, and I are almost empty nesters. When I am not teaching, I enjoy golfing, bowling, scrapbooking, and spending time with friends and family.
If I can be of any assistance to you or answer a question about our music program here in Alma, please feel free to contact me using the email link below. Thanks for reading my page - GO EAGLES!
---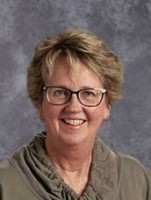 Welcome to Alma Area Middle School! My name is Carolyn Grisen. I currently teach English 7 and 8, Reading 7 and 8, and Math 7 and 8. I have been teaching middle school students at Alma School District for several years. I enjoy the energy of that age; I appreciate their openness and inquisitive natures. They are emotionally social which can be challenging, but
I understand that is a part of their development. They certainly keep me on my toes, which makes every day a new adventure! That is one of the reasons I love teaching in Alma.
he Alma area is special to me as this place has always felt like home. I love the beauty of the bluffs, the river and the river's many beaches. Because of the great school district and the amazing beauty of the area, my husband (a former teacher at Alma) and I have raised my family here, taught and coached our daughters in this school, and made this school our home away from home.
---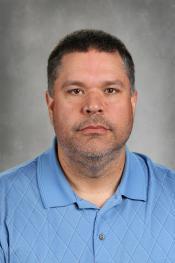 My name is Bryan Kilian. I am currently a math and science teacher for the Alma School District. I also coach football and girl's and boy's basketball on the junior high level. As part of coaching, I also drive the bus to our games. In my free time, I enjoy going to the movies.
---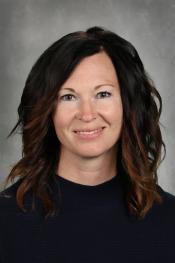 Hello! My name is Melissa Krzoska, and I am a Special Education Teacher at the Alma Area School. I teach students in grades 7-12 who have either 504 Plans or Individual Education Plans (IEP) in the High School Learning Center. Depending on the specific needs of my students, I teach many different remedial classes, typically working one on one or with small groups, as well as support the regular classroom staff. Getting to know my students in a small group setting is one of the best parts of my job.
The Alma School District and community is near and dear to my heart. I not only teach here, but I also open enroll my children here because I feel it is a wonderful, small school that nurtures all aspects of child development. Because we are such a small school, the staff is able to truly know and connect with each student and their families. I am proud to work along side of other staff members who feel as strongly as I do about quality, well rounded education.
---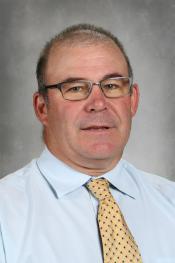 My name is Mr. Scott Noll and I teach business education, agriculture, and am the FFA advisor. My wife Heidi teaches Kindergarten at Cochrane-Fountain City. We have five children and are very appreciative of all the opportunities that Alma offers them. In my spare time, I am a partner in Nolls' Dairy Farm LLC and we milk around 120 dairy cows. I am very lucky to also teach ATV, Boating, and Hunter Safety in the summer. I am so happy to be able to raise my kids on a farm and have the opportunity to attend a small rural school like Alma.
---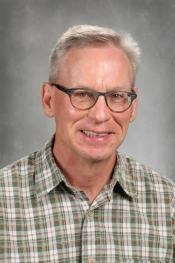 Contact: Kieth Oie
---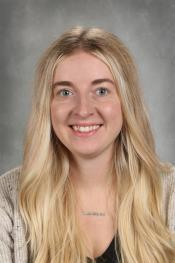 Contact: Kennedy Dinges
---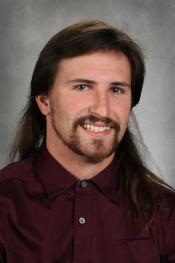 Contact: Cole Engstrand
---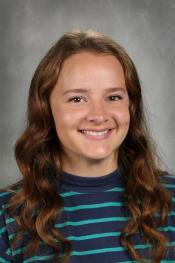 Contact: Bailey Van Den Heuvel