EDIT MAIN
Jill Stiehl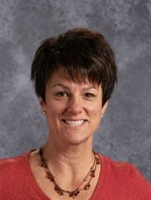 My name is Jill Stiehl. I am the high school secretary for the Alma Area School District.
I am honored to say that I am a graduate of the Alma Area School District. After graduating high school, I attended Chippewa Valley Technical College and received an Administrative Assistant – Secretarial Associate Degree.
I am married to Chris, and we have 2 boys, Riley and Keegan. In my spare time, I enjoy watching my boys play sports, hunt, fish, kayak and spending time with family and friends.
As an employee of the Alma Area Schools, my titles include:
Student Records Coordinator, Register, Attendance Secretary, Food Service Coordinator, Open Enrollment Coordinator and WISEdata Coordinator
Jill Stiehl
(608) 685-4416 ext. 206