EDIT MAIN
Assistant Principal Josh Reed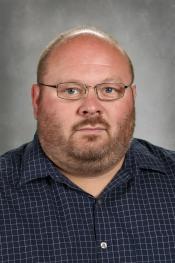 Hello, my name Is Josh Reed and I serve as the Assistant Principal / Technology Education Teacher for the Alma School District.
My wife Sharaya and I chose to relocate our family from Delavan, WI in 2014 and move to Alma. We were looking for a place to raise our two children away from the adverse influences of the big city. I truly believe the old saying "it takes a community to raise a child" and Alma is a great community. The community has welcomed us with open arms, and it has been our privilege to become a part of it. My two children, Chloe and Jackson, have made great friends and have had opportunities they would have never experienced had we stayed in Delavan.
In a small district, we have a great opportunity to develop close relationships with our students and their families. These relationships are the district's greatest strengths and the reason Alma Schools can offer a different type of education than students receive in other places. Yes, the big city has giltz and glamour, but I would take small-town Alma and the character and quality of its citizens any day.
I want to thank you for the opportunity to be a part of your lives, and I look forward to continuing to work with the students and families of our great Alma School District.