SUPERINTENDENT ROB STEWART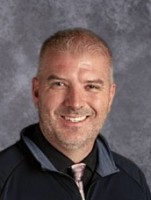 My name is Rob Stewart; District Administrator for the Alma School District.
The Alma School District is located in Buffalo County nestled between the scenic bluffs and the beautiful Mississippi River. Above and beyond its tremendous location, the Alma School District is filled with a great student body and a fantastic staff. We also have a tremendous group of parents and a very supportive community.
We are extremely proud of the education we offer at the Alma School District. We have a rich tradition of lifelong learning and achievement. One of our ultimate goals is to provide a diverse curriculum that meets the needs of all our students. We work with each student to develop a personalized schedule that is driven to help them achieve their goals. We offer a variety of courses that students find relevant and rigorous. In addition, we strive to provide a culture that is focused on building strong student connections and positive relationships with all our students and staff.
Student achievement has continued to grow in a variety of areas throughout our school. Our students continually score at a high level on both state and national standardized assessments. Furthermore, our students continue to excel on formative and summative assessments within our classrooms and work hard to achieve their individualized learning goals. We are extremely proud of the accomplishments all of our students have earned and we will continue to work diligently at preparing all of our students for the challenges and opportunities of the 21st century.
In addition to a strong academic infrastructure, we are also very proud of our Arts, Athletics, Extra-Curricular and Co-Curricular programs. We have students that work extremely hard and always give 100% in all of these areas. We have an amazing group of coaches and advisors that work with our students to not only make them better fine artists and athletes, but to make them better individuals as a whole. Finally, we have an outstanding fan base and community that is always there supporting our students every step of the way.
If you have any questions, please don't hesitate to give me a call, send me an email, or stop by school and visit. Thanks and make it a great day!
Rob Stewart
Phone: (608) 685-4416 ext. 209
Email: stewartr@alma.k12.wi.us