The Alma Schools is starting a new program to highlight several of our great students as Students of the Month. Mrs. Rieck, Elementary School Counselor, has divided our student body into four groups by age. (B4-Grade 2, Grades 3- 6, Grades 7-9, and Grades 10-12) Each month four students will be chosen by a random generator to be highlighted as one of our Students of the Month. Students will be highlighted in our Alma Area Schools newsletter, Facebook page, and the Alma Schools website page. Pictures and articles will be posted the first Friday of the month. We are excited to introduces September's Students of the Month!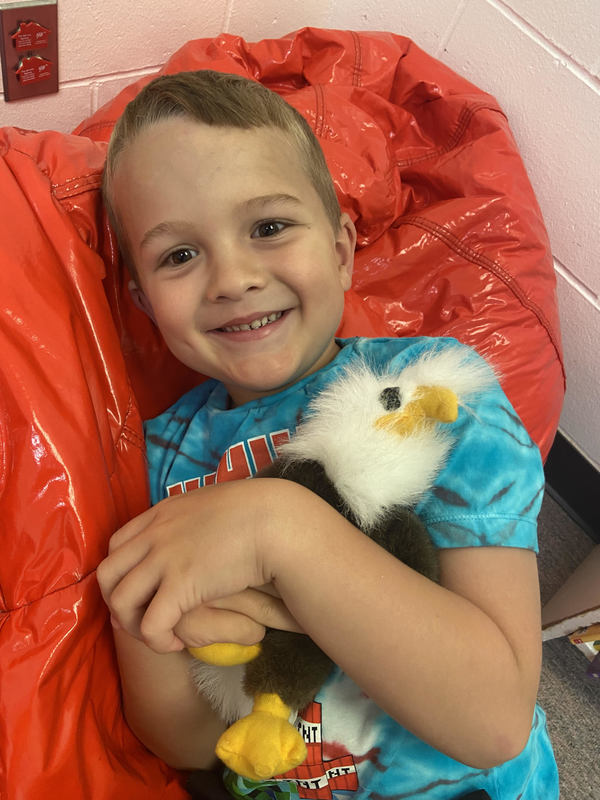 Grades B4-2
Easton Ritscher (Kindergarten)
Easton loves to go swimming with his parents, Steve and Cristal Ritscher, and he also likes to play with the yellow ball with his brother. His favorite sport is basketball, but during recess he likes to play on the playground. He especially likes to play with his friend on the "big red spider thing." Easton has two dogs. Frankie who is soft, and Bailey who is old. When Easton gets older, he wants to be a monkey so he can climb on stuff.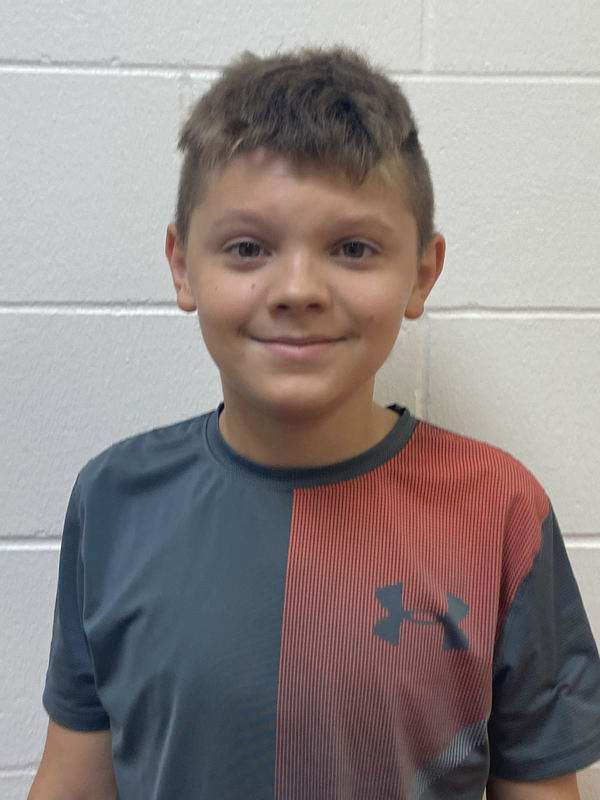 Grades 3-6
Trevor Keeler (Gr. 6)
Trevor's middle name is Michael, and he is very proud that he was named after his grandpa. He loves to be outdoors, and he loves to spend time with his grandpa and uncle on the farm. They hunt deer, turkeys and take four wheeler rides there. Trevor has a lot of hunting stories that he loves to share. He would also like to bear hunt in the future. Basketball, baseball and football are his favorite sports. Recess is his favorite thing at school, but he is disappointed that the elementary students need to stay in 'zones' on the playground due to COVID. He has had a lot of pets which include a rat, guinea pigs, dogs and cats. He says he is very different from his two brothers, because he LOVES hot and spicy foods. Taco Bell Chicken Quesidilla's are his favorite. He dreams of traveling to California or New York with his parents, Zachary and Kayla Keeler, but he thinks that Alma is safer than big cities. Trevor is very kind and enjoys helping people, thus, he would like to be a police officer in the future.
Grades 7-9
Kali Schalinske (Gr. 8)
Kali enjoys attending Alma High School because it's such a small school that you get to talk to everyone, and the teachers get to know you. She feels that in bigger schools you may only have a few close friends. Also, if something bad happens to you or your family, there are always people around to help you. Her favorite class in school is English because she likes to write. Kali also likes to participate in volleyball, softball and track. At home she likes to watch TV with her mom or play with her two dogs. She is training her dog, Lilly, to fetch. This past summer, she was able to travel with her parents, Bob and Danielle Schalinske, to the Smoky Mountains where they went white water rafting. This was very scary at first, but she loved it. Kali loves animals, and she would someday like to be a Veterinary Technician.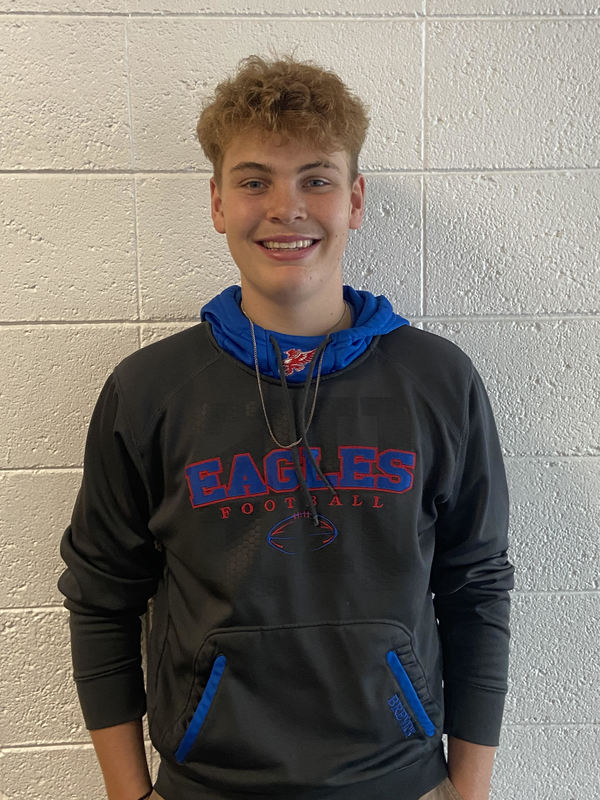 Grades 10-12
Ryan Brevick (Gr. 11)
Ryan is the son of Dave and Sherry Brevick. He is very dedicated to athletics and his education. He wants to make the most of all that is offered in high school, so he is currently enrolled in an online college course through Southeast Technical College. Ryan is also a representative on the Buffalo County Partnership Council. Ryan's favorite sport is baseball, and he plays in a fall league in Eau Claire. In high school, he plays baseball and basketball, but he also enjoys attending other athletic events to support his classmates and friends. He would not want to attend another high school as he appreciates the close connections that he has with other students as well as the personal connections that he has with many teachers. His family is very close knit. They spend a lot of time working together at the Harbor View Cafe in Pepin, as well as hiking at various state and national parks. In 2019, he was able to travel with his family to Norwary which was by far his favorite vacation. Other hobbies include deer hunting and coon hunting with his friends. Ryan knows the value of a good work ethic, education and benevolence. Due to these things and his love for Science, he plans to pursue a career in the medical field.