The Alma Schools Students of the Month program to highlight several of our great students is ready to announce the February students. Mrs. Rieck, Elementary School Counselor, has divided our student body into four groups by age. (B4-Grade 2, Grades 3- 6, Grades 7-9, and Grades 10-12) Each month, four students will be chosen by a random generator to be highlighted as one of our Students of the Month. Students will be highlighted on our Alma Area Facebook page, and the Alma Schools website page. We are excited to introduce the February Students of the Month!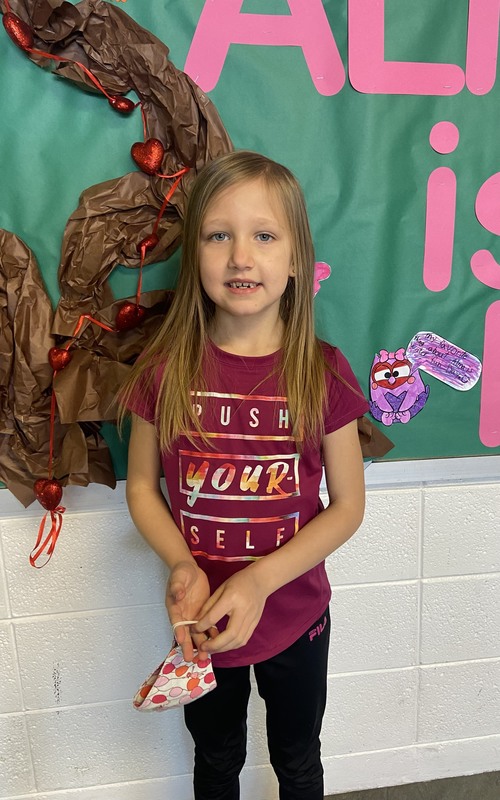 Grades B4- 2
Shelby Reinhardt (Gr. 2)
Shelby shared many interesting facts about herself. She spoke about her love of horses and horseback riding. Her mom and dad, Amanda and Grae, take her horseback riding in the woods which is her favorite place to ride. They have three horses: Doug, Jackson, and Roger. She doesn't have any other pets, but she thinks that raccoons are cute because they are fluffy and have cute eyes. Shelby also likes elephants because "if you are nice to them, they will be nice to you. And…you can ride them." Shelby knows this because she has seen them in a zoo! She also plays with horses and baby dolls with her two older sisters. She "kinda likes to clean, but kinda not." At home, she also likes to watch Big Time Rush' on Netflix because there are " a lot of cute boys on it." When asked about other 'favorites', she mentioned that her favorite foods are: tacos, grilled cheese, macaroni and cheese, bacon, toast, eggs, broccoli and carrots, but she does NOT like watermelon or cucumbers. She loves Christmas because she gets to spend time with her family and also gets presents. This year, she got a Nintendo DS and OMG dolls. Shelby shared that her favorite flower is a daisy because it is beautiful. She also wants to help at the bank when she gets older. That way, she can be like her mom. The last and most important thing that Shelby shared about herself is that she is always really, really happy!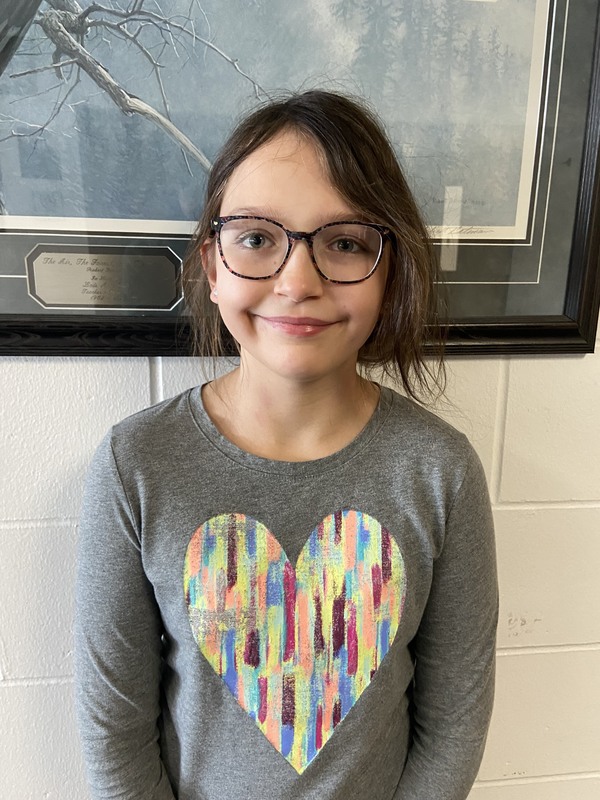 Grades 3-6
Hailey Koch (Gr. 5)
Hailey lives with her dad, Charlie and her grandpa who is also named Charlie. She has a lot of animals at home: three dogs- Tiny, Patches, and Bruno; two cats - Cooper and Shadow, and one ferret - Loki. She loves animals so much that she would like to be a veterinarian. She would consider moving to Illinois to work because she has family that live there. She also likes to go to her mom's house on weekends. Hailey enjoys spending time with her cousins, Alexis and Hunter, who live in Alma. At home, she listens to songs and watches YouTube videos, but she doesn't like to watch TV. Hailey is a very bright girl, and her favorite subjects are spelling and math.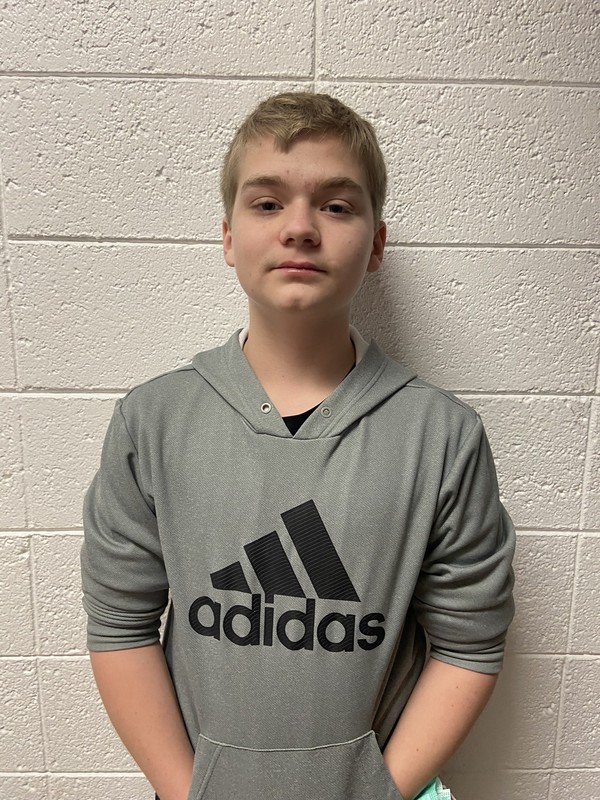 Grades 7-9
Kainen Heller (Gr. 9)
Kainen is very eager to learn about computers and computer programming. He has watched online tutorials and has taught himself how to create websites. He loves playing Minecraft with friends, and he hopes to become a Software Engineer. He would like to attend UW Madison, but would also consider moving to San Francisco or Los Angeles. Since he likes building and creating things, his favorite class is Science because of the labs. Prior to COVID, he also enjoyed spending time with his elementary buddy that he was partnered with through the Eagles and Eaglets program. He enjoys summers the most since there is no school. His family includes his mom and dad, Leanne and Kevin, two older sisters and a younger brother. He helps his mom and dad take care of his little brother and also a younger foster brother. His family has three dogs: Chief, DeeDee and Thor.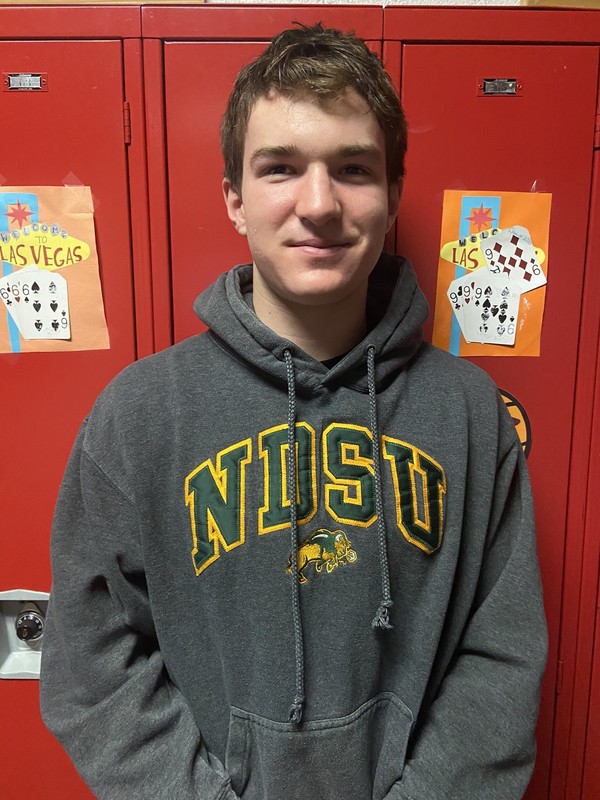 Madox Stewart (Gr. 10)
Madox is a very energetic and active young man. He has played football, basketball, and baseball since he was a freshman in high school. He says that he looks forward to baseball the most! Madox has many hobbies and interests. Hunting various species occupies a lot of his time with family and friends. He shot his biggest buck two years ago. In the winter, he loves to drive snowmobiles and go skiing. He also drives four wheelers and goes on the trails near Osseo with a Razor when he camps with his grandma. A few years ago his parents, Rob and Heidi, took him and his two sisters to Cabo San Lucas. His favorite part of this trip was the food, because it was an all-inclusive resort and he could eat whatever he wanted. Chinese buffets are his favorite because he loves the sugar donuts and the pizza. He does not watch TV or scary movies, but he will watch NFL football. His dog, Leinie, chose him. He was supposed to be a family dog, but he became really attached to Madox. Now, his sisters have their own dogs, Porter and Hayes. Madox's favorite subject is Biology, and he is currently considering becoming an Engineer or Architect. He dreams of playing college baseball and going to college in Tennessee.