The Alma Schools Students of the Month program to highlight several of our great students is ready to announce the April students. Mrs. Rieck, Elementary School Counselor, has divided our student body into four groups by age. (B4-Grade 2, Grades 3- 6, Grades 7-9, and Grades 10-12) Each month, four students will be chosen by a random generator to be highlighted as one of our Students of the Month. Students will be highlighted on our Alma Area Facebook page, and the Alma Schools website page. We are excited to introduce the April Students of the Month!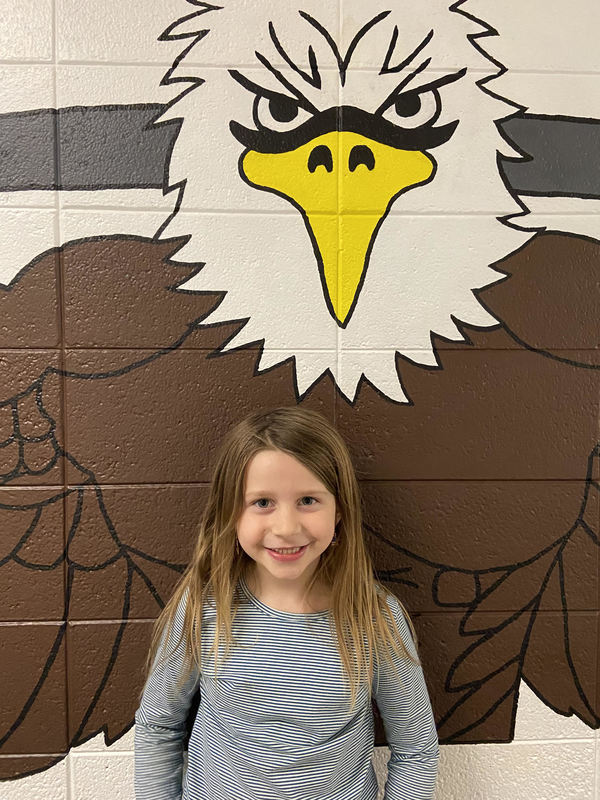 Grades B4- 2
Molly Wick (Gr. 1)
Molly loves to play Hide N Seek and visit with her cousins from far away. She also loves to play with her horse set. She lives on a farm with her mom and dad, Mindy and Tom. They have had chickens at their farm in the past, but this year they won't be getting any. Molly is excited to have more family time and time to play in the sandbox….if they get more sand! Molly loves to play Hill Dill and go sledding at recess. She said the most fun she has had at recess was when the whole class went sledding at the same time. Molly's favorite class at school is art, and she loves to watch home design/remodeling shows on TV. Even though she has not decorated her own room, she LOVES to organize and clean the mud room at home. She will also be having a birthday soon, and she can't decide if she should have a horse themed party or a unicorn themed party. Either way, happy birthday, Molly!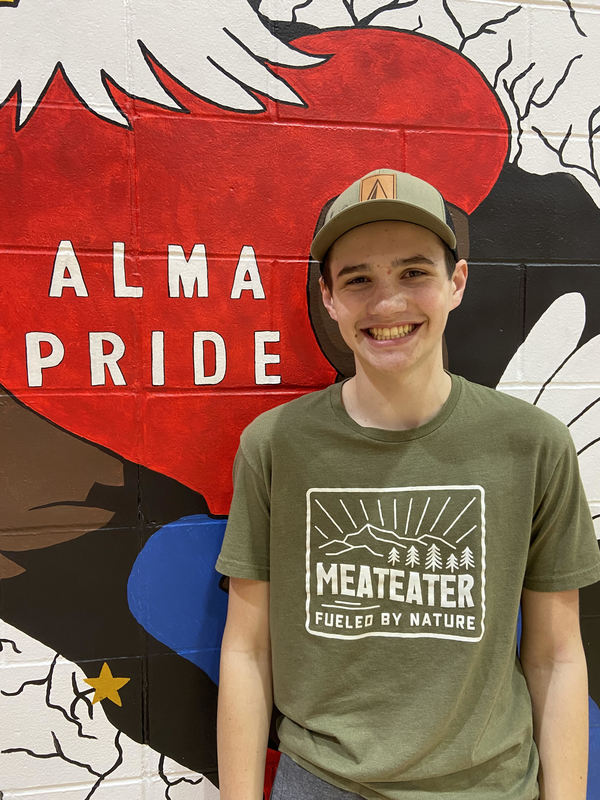 Grades 3-6
Jaxon Busch (Gr. 6)
Jaxon's eyes light up at the mention of sports, hunting and farming. These are the three things that he loves most in life. His favorite sport is baseball. He is a pitcher for the Alma Little League during the summer, and he can't wait to play baseball for the A-P Eagles. Jaxon also hopes to play football and basketball in junior high and high school. Jaxon loves nature and loves to hunt and fish. He hunts deer, squirrel and coyotes, and he loves to fish for bass and northern. Jaxon helps his dad, Kevin, farm. He helps cut wood, throw hay bales, and cultivate and plant fields. He says the farm is his favorite place to be. During the winter months, Jaxon snowboards and skis with his mom. He has been to Montana and Jackson Hole, Wyoming. This year he had a bit of a mishap and broke his wrist while vacationing in Montana. Thankfully, it should be all healed in time for Little League. Since Jaxon loves the outdoors and building things, he hopes to someday be a landscape architect, plumber, or contractor.
Grades 7-9
Leah Green (Gr. 9)
Buffalo County is the perfect place for this gal to grow up. She loves sports and everything outdoors. She plays shortstop for softball and also plays basketball. She loves to wakeboard on the river in the summer, and snowboard in Wabasha in the winter. She loves to explore and hunt with her grandpa Scooter, and you can find them playing catch, hunting or just hanging out. If you see her shopping, she will probably be with her Aunt Makayla. She is very close to her dad, Scott, and her mom, Jessica, and she likes being the oldest of her siblings. Her best friend, Lauren, lives in Wabasha, and they love to play ping pong, Just Dance, softball, and hang out on the river. Leah is a very bright girl who loves math. She loves to 'solve' things and help people, so she hopes to someday become an ER Trauma Surgeon. She feels that she is getting a good education in Alma because kids get close to all their teachers, and she likes all the opportunities that kids get. Of course, the downside is that there is a bit too much drama! This summer, Leah would like to work at the Cheese Factory, Wabasha Marina or the Coffee Mill Golf Course.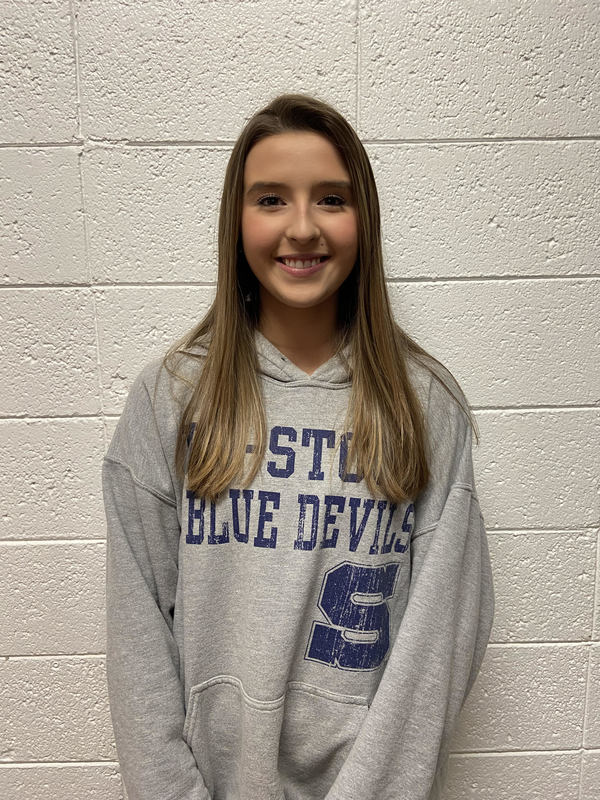 Grades 10-12
Lauren Brunner (Gr. 11)
Hunting and wildlife sure seem like a passion of many of our students, including Lauren. She loves to deer hunt and take walks outside. She has a lot of friends from other schools that she hangs out with. They also camp, shop, fish and swim. Lauren is a Riverland Energy Ambassador and has learned about cooperatives, and she is also a member of the Buffalo County Partnership Council. Lauren's family includes her mom and dad, Lisa and Jeff, two cats and a dog. She spends a lot of her free time at her Grandma Mavis' house and helps her clean and shops for her. Lauren admits to having two addictions - Culver's chicken strips and Bubbl'rs. Lauren has worked as a laundry attendant at St. Elizabeth's Hospital, and she hopes to work there again this summer. She also hopes to pursue Business Management at Chippewa Valley Technical School and then transfer to UW- Eau Claire to obtain her Bachelor's Degree in Business.