CONGRATULATIONS to the new 2022 inductees of the Alma National Honor Society!
They are: Elijah Graner, Ethan Graner, Brooke Priefert and Paige Danzinger
New members were inducted on Wednesday, May 11.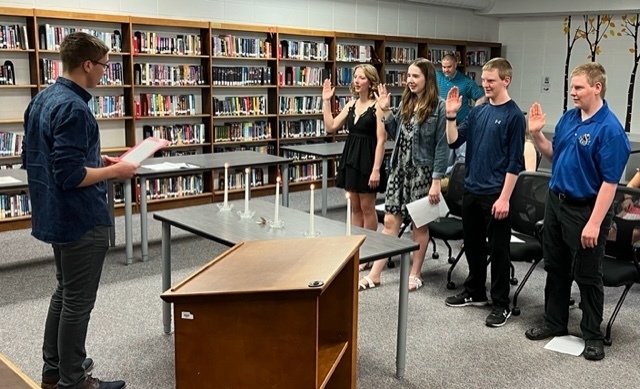 Previous members along with the new members are pictured below. Last years members include: Lydia Alma, Isaac Mikelson, Emma Myren, Ryan Brevick, Lauren Brunner and Ryann Rieck. Congratulations to all members!