Students of the Month for October
The Alma Schools Students of the Month program to highlight several of our great students is ready to announce the October's students. Mrs. Rieck, Elementary School Counselor, has divided our student body into four groups by age. (B4-Grade 2, Grades 3- 6, Grades 7-9, and Grades 10-12) Each month, four students will be chosen by a random generator to be highlighted as one of our Students of the Month. Students will be highlighted on our Alma Area Facebook page, and the Alma Schools website page. We are excited to introduce the October Students of the Month!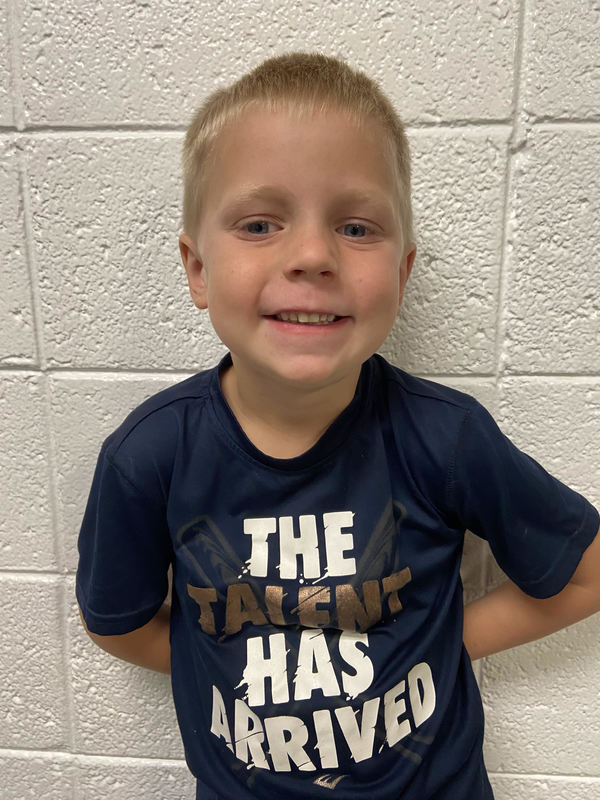 Grades B4-2
Waylon Rolbiecki (Kindergarten)
When talking to Waylon you will learn one thing right off the bat, HE LOVES FARMING! He loves to play farm with his sissy, Evelyn. He loves to work on the farm with G-pa Dick, and he loves to go four wheeling and work on the farm with his dad, Scott. He was sure to tell me that he wears a helmet and is safe. He is also excited for dad to fix his cousin's dirt bike. Things do not change when it comes to playing at school. He loves to play farm with his friend Haylee. His other friends, Kooper and Liam, would also like to have a sleepover and hunt bobcats. He would also like to hunt birds and moose. His favorite foods are pizza, chicken nuggets, and scrambled eggs with ketchup made by his mom, Whitney.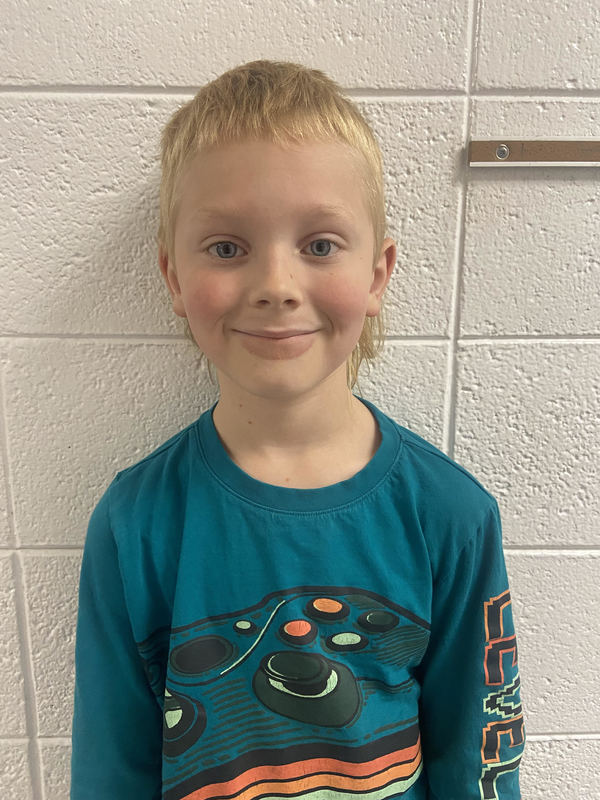 Grades 3-6
Kelten Keeler (Gr. 3)
Kelten is an outside kid. He prefers to play outside with his dogs, Buster and Bailey, rather than be in the house. He has 3 cats which he loves as well. When he is in the house, he likes to play Farming Simulator 2022 on Xbox. Kelten likes to go garage saling with his mom and dad, Kayla and Zachary. He thinks it's really cool to find treasures like old toys and hot wheels. He would like to learn more about old cars and how to fix them, and when he gets older he would love to fix up an old truck. He isn't a big sports fan, but he likes to play kickball during recess. His favorite food is watermelon, and he is thinking about becoming a police officer or firefighter, but those are dangerous jobs.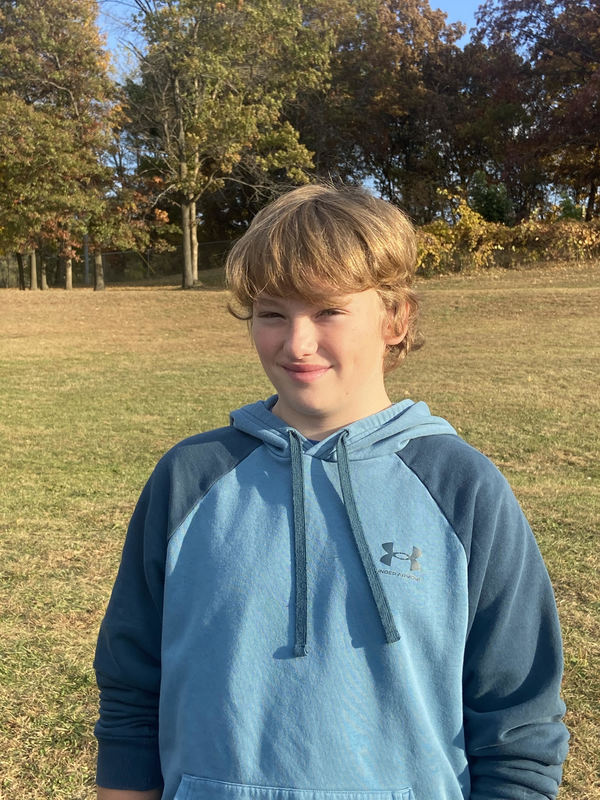 Grades 7-9
Josh Smith (Gr. 7)
Josh is new to our Alma School family as he previously attended Pepin Area Schools. He said it was an easy transition for him since he had met some of his current classmates through sports and other activities. The thing he likes most about Alma Schools is the food. Mary Meixner, our Head Cook, makes many things from scratch, and Josh noted that it is much better than frozen food! Josh also mentioned that he likes Art class. He is a very creative person. One of his favorite pastimes is walking in the woods collecting sticks so that he can create things like forts with them. His family is very close. His mom and dad, Matt and Marcy, own the Stone Barn, and he likes to help roll dough there with his dad in the summertime. Since they live in the Durand School District, his mom drops him off at his Grandma's house by the Lyster Church on her way to her job at Gilmanton Schools. Sometimes, his little cousin that is the same age as his brother Finn is also there. Every year, their family tries to take a family vacation. This year they are going to go to California. A few years ago, they went to Florida. They were only going to stay for a week, but all the flights were canceled due to COVID, so they ended up staying two weeks and driving home. At home, Josh has two dogs, a lot of outside cats, chickens, and goats. He doesn't mind helping feed and water the chickens and goats. When it comes to sports, he enjoys a lot of sports. He skis in the winter, and he loves watching and playing football. His favorite professional team is the Minnesota Vikings, but he also likes the Milwaukee Bucks.
Grades 10-12
Finley Noll (Gr 10)
Finley is a very involved student both at school and in the community. She has two very distinct interests - farming and sports. She has been involved in 4H since she was little and enjoys showing her pigs, sheep, and cows. She has also submitted several projects for judging. Her favorites include the quilt that she made with her grandma and clothes for the clothing review. She is proud that she has also helped her younger brothers with their 4H projects. She likes to help her dad, Scott, with farm chores and likes to ride horses for fun. Finley loves sports. She has been a varsity player on both the volleyball and basketball teams, and she has also participated in hurdles, triple jump and on a relay team in track. She likes to watch athletic events in person. She has attended a Badger football game and Packer football game. She also went to the NCAA Women's Final Four in the Twin Cities last year. Her mother, Heidi, makes her favorite food, lasagna. She likes going to Alma Schools because she has very supportive friends and likes that she knows her teachers well enough to feel comfortable to ask questions. She would really like to travel out West to see the Mountains. Her older brother is attending CVTC for Agronomy Management, and someday, she would like to attend UW-River Falls for an Agricultural related degree.