****School Calendar**** Please dismiss the dates at the bottom of the calendar posted in the newsletter. The dates along side the calendar are correct for 2022-2023 school year. Thank you


A big thank you goes out to Whitetails Unlimited, Durand Chapter for their generous donation of funds to help support youth archery in the Alma School District. Their donation will help safely update our aging genesis bows with new cables, bow strings, and arrow rests, along with dozens of new arrows and miscellaneous maintenance items. These items will help the students here in Alma learn to appreciate and experience archery as a sport and possibly gain a passion for a hobby like target shooting or hunting. Who knows? Maybe someday, Alma will have an Olympic athlete in archery. Keep on shooting for the Bullseye Durand Chapter of Whitetails Unlimited. You are hitting a 10 ring on our targets. Sincerely, Physical Education Teacher-Alma Area Schools Andy Graff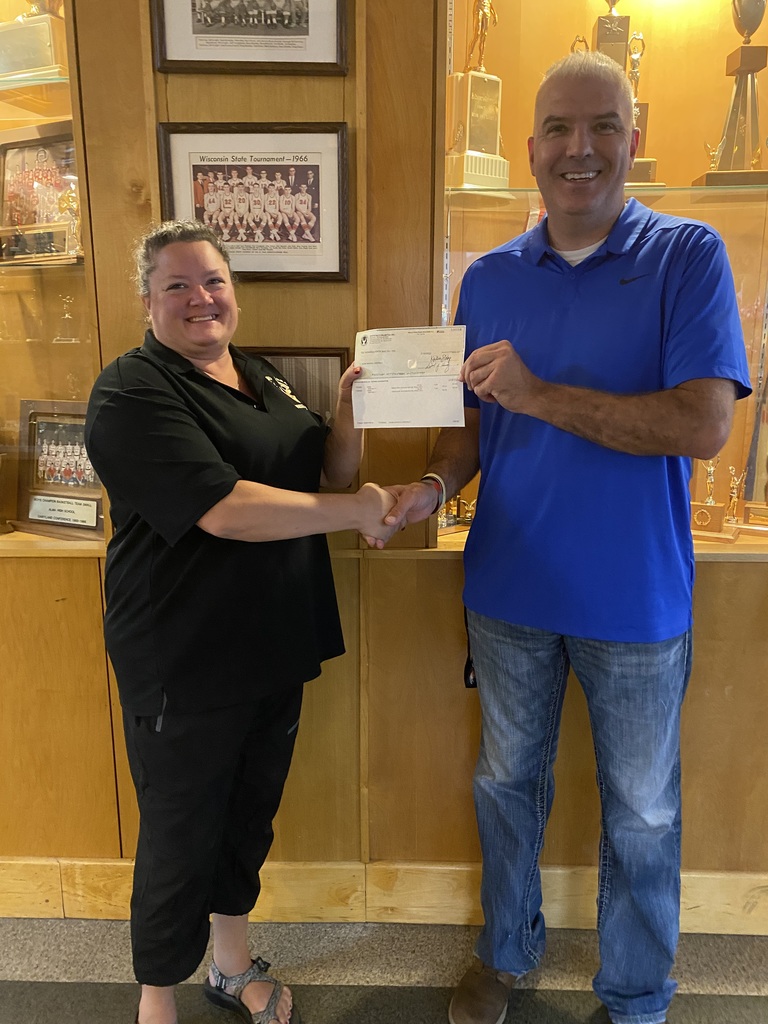 Welcome Back! It is time to start the Eagle Weekly for another year!!! Hope everyone has had a great summer and school is just around the corner, but some Eagle Athletics are starting this week! Where does the time go! Have a great week and GO EAGLES!
https://5il.co/1f5ty

Alma Schools has a new job posting for a Full Time Para-Professional Aide. See below the link below.
https://5il.co/1ek23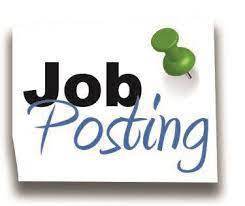 Alma Schools has a new job posting . See below.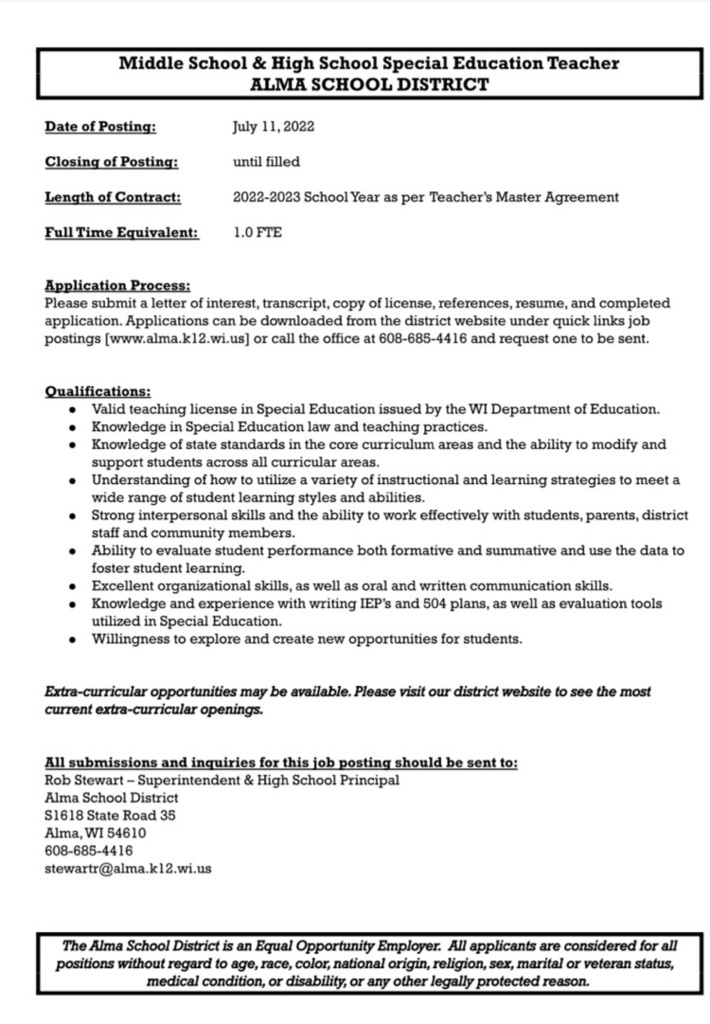 CONGRATULATIONS to Ms. Bremer on her last day at the Alma Area Schools!!!! Thank you for your 42 years of dedicated service to all the students, staff, parents and community members you have touched over the years! Enjoy your retirement!!!!!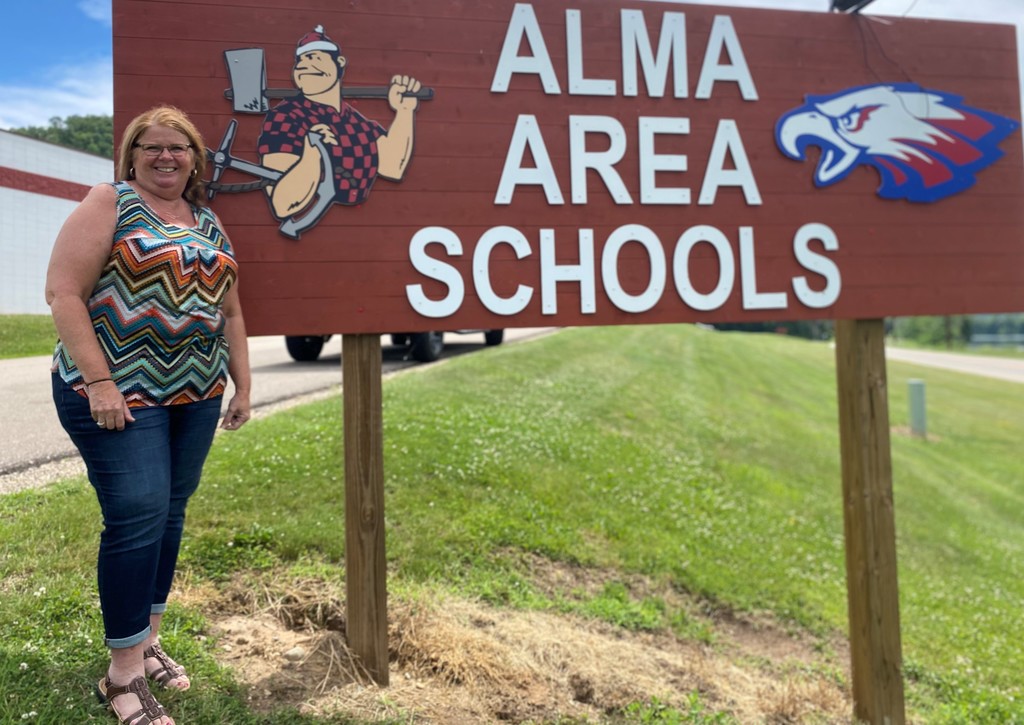 Summer School kids enjoying the summer day blowing bubblies!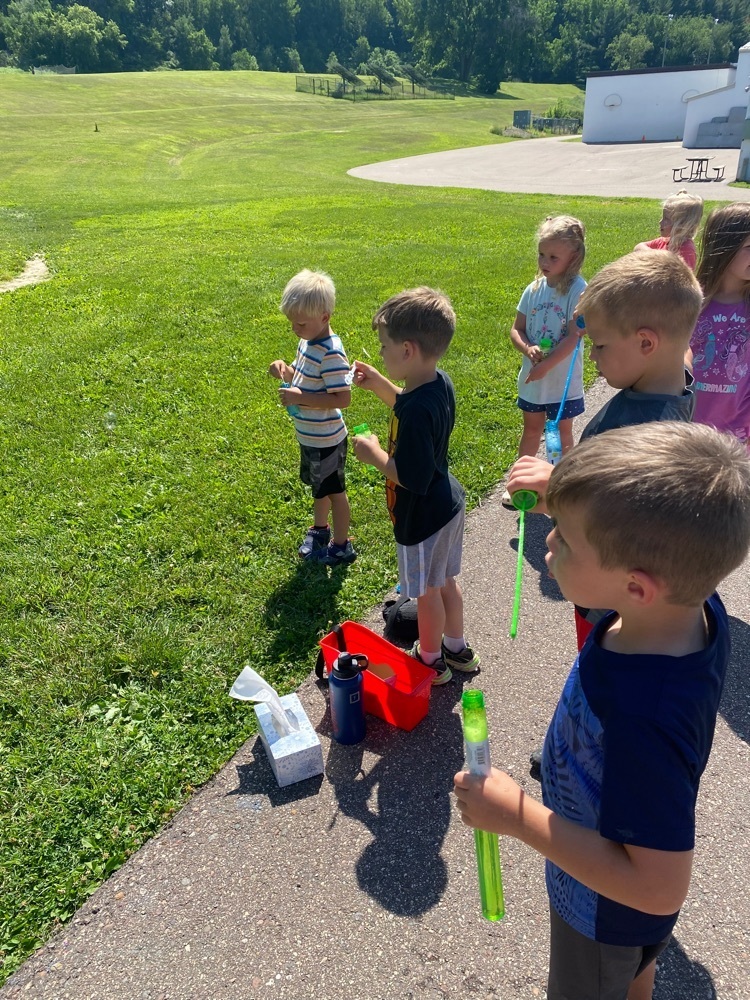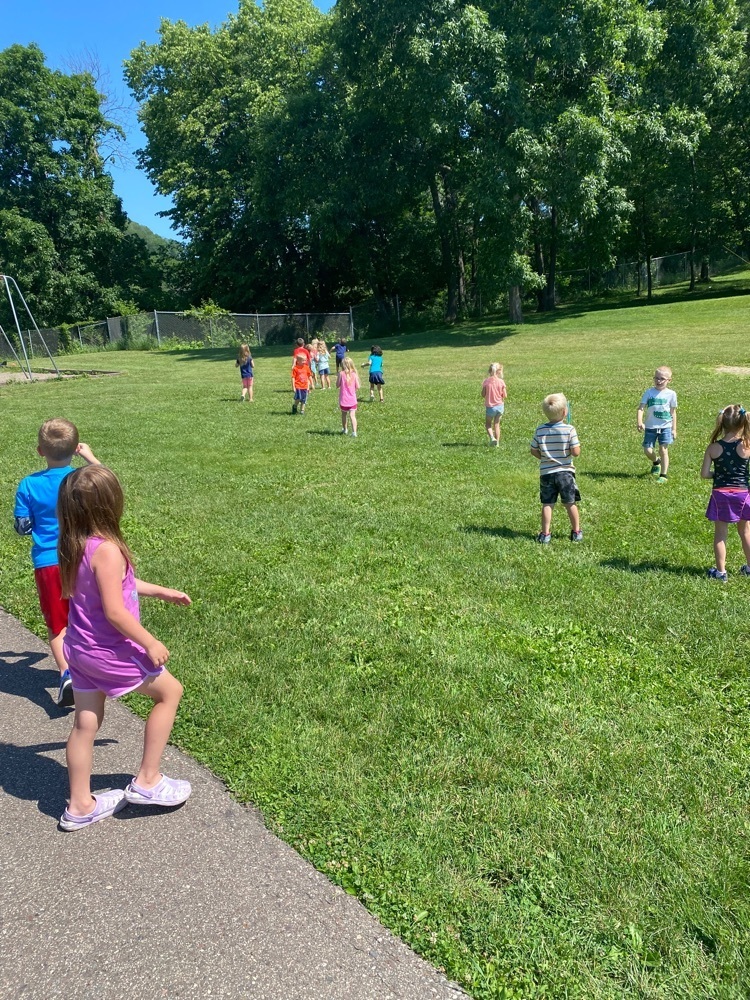 Safety Day 2022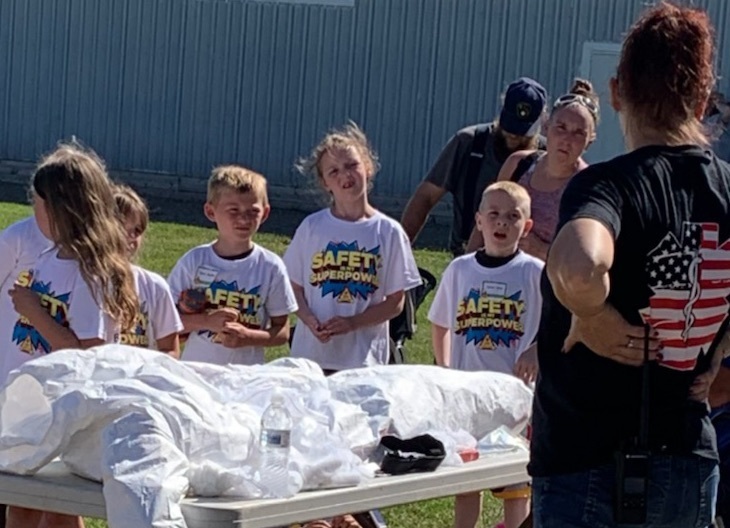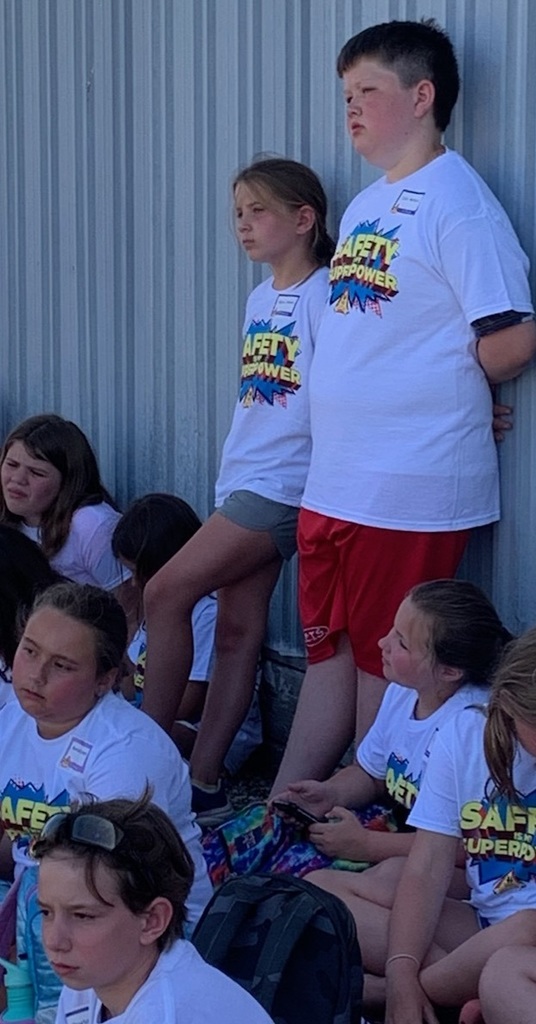 Safety Day 2022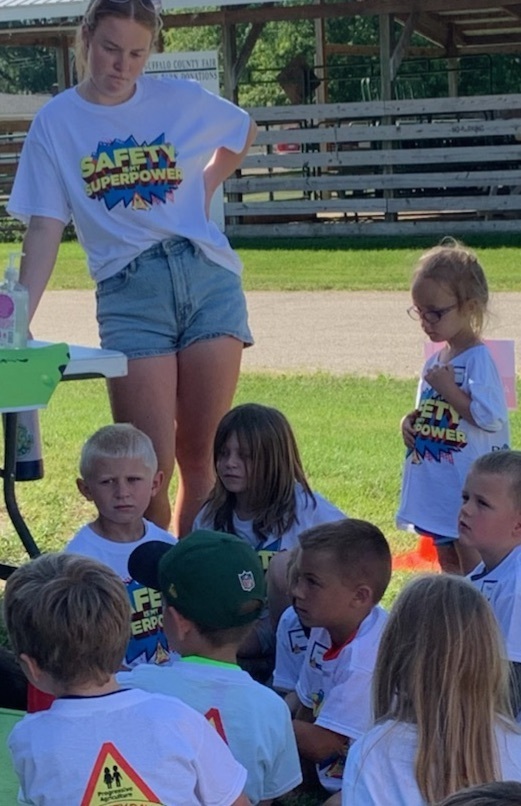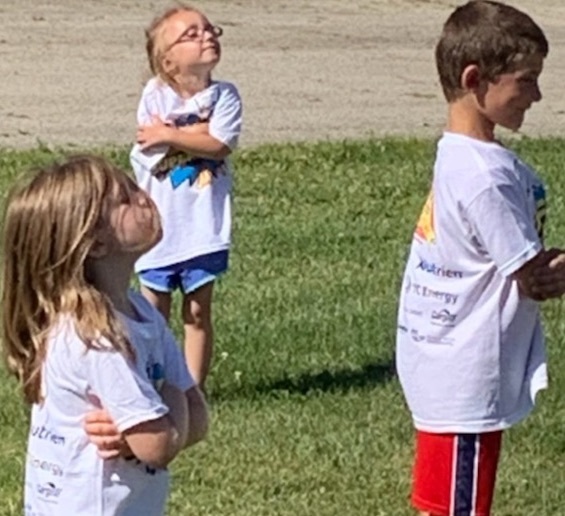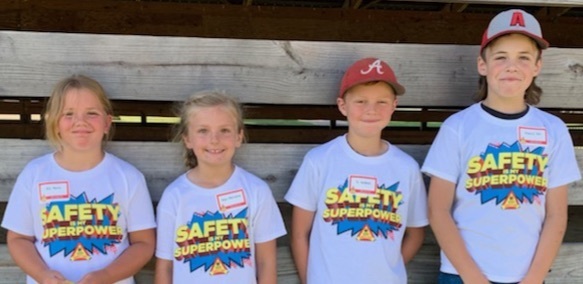 The Legion Baseball game scheduled for tonight (Monday, June 20) in Alma has been CANCELLED.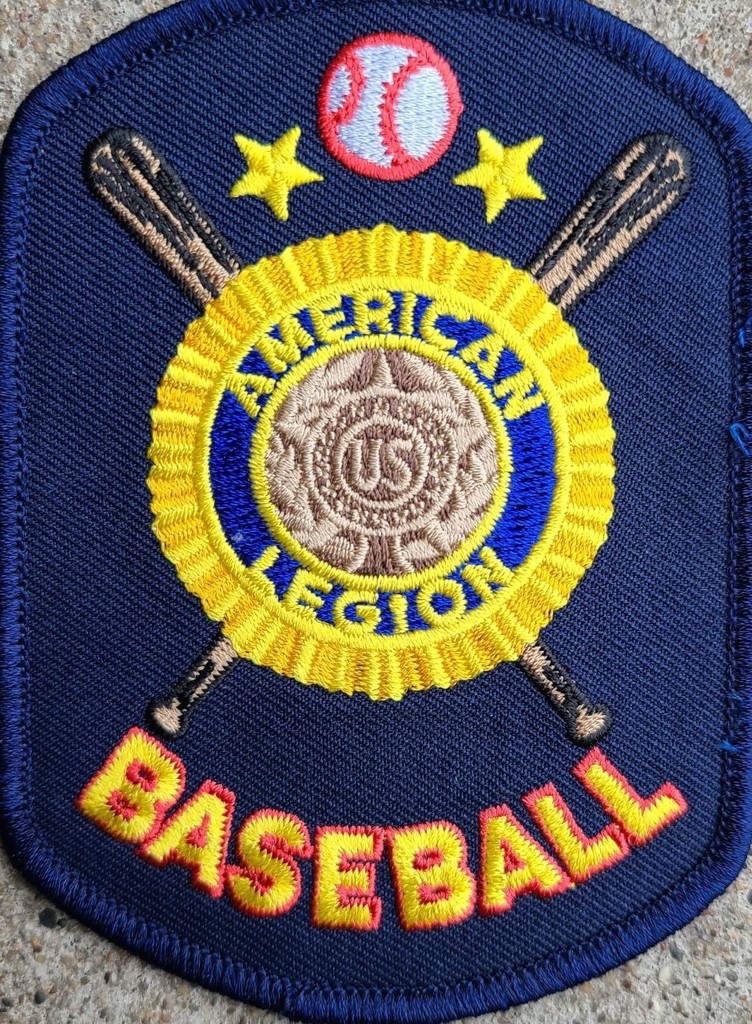 The Alma High School Alumni Association Annual Banquet/Meeting will be held this year at Alma High School tomorrow, Saturday, June 18th, 2022. The night will begin as follows: • Registration: 4:30pm • Social hour and appetizers: 5:00pm-7:00pm • School Tours: 5:00pm-7:00pm • Alumni Meeting /Program: 7:00pm-8:00pm AGENDA for the Reunion Program (Alumni Meeting) Highlights from the classes of '70,'71 & '72 Highlights from other Classes Tributes to Alma Alumni, teachers, staff Scholarship recipient / Honorees Inputs and discussion on how best to go forward with future meetings (date/time/venue/involvement) • After School get together/party: To be announced the night of reunion If you can attend, please email or phone Cindy (Bechly) Peck: E-mail:
eagan-pecks@q.com
or
Peck486@gmail.com
Phone: 612-812-1606 or 651-226-0877 If you cannot attend but would like to watch the banquet it can be live streamed at:
https://justagamelive.com/clients/alma-pepin-eagles/live/79079


Legion Baseball starts tonight! Below is the schedule for the summer.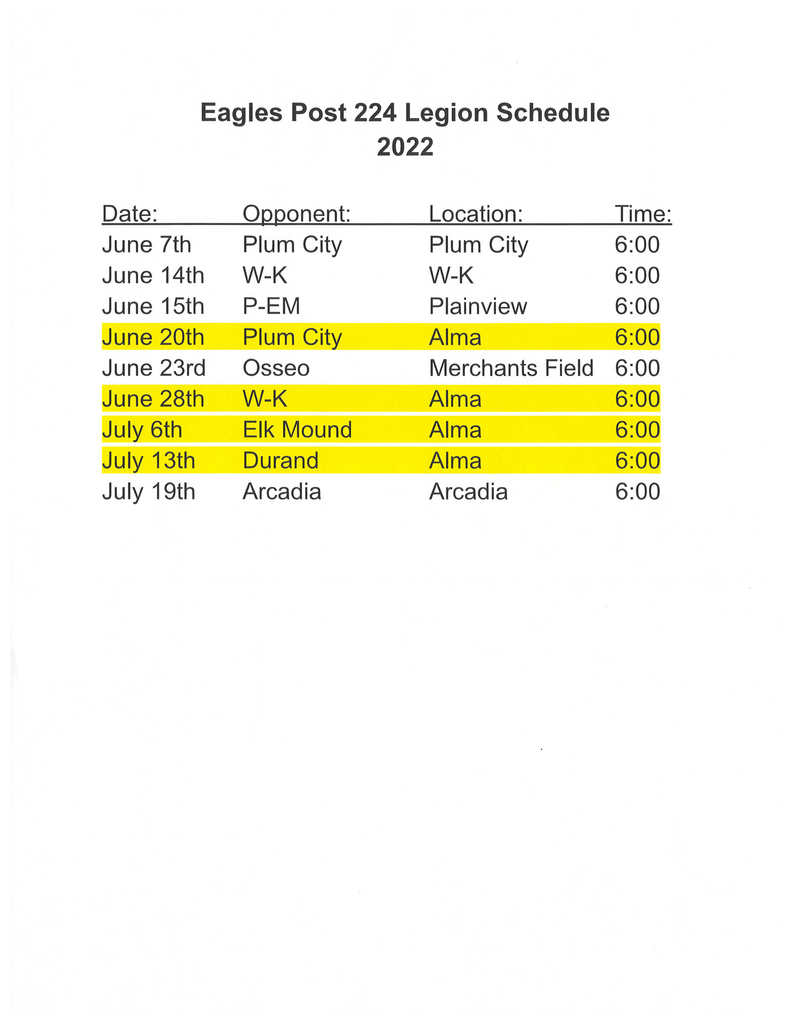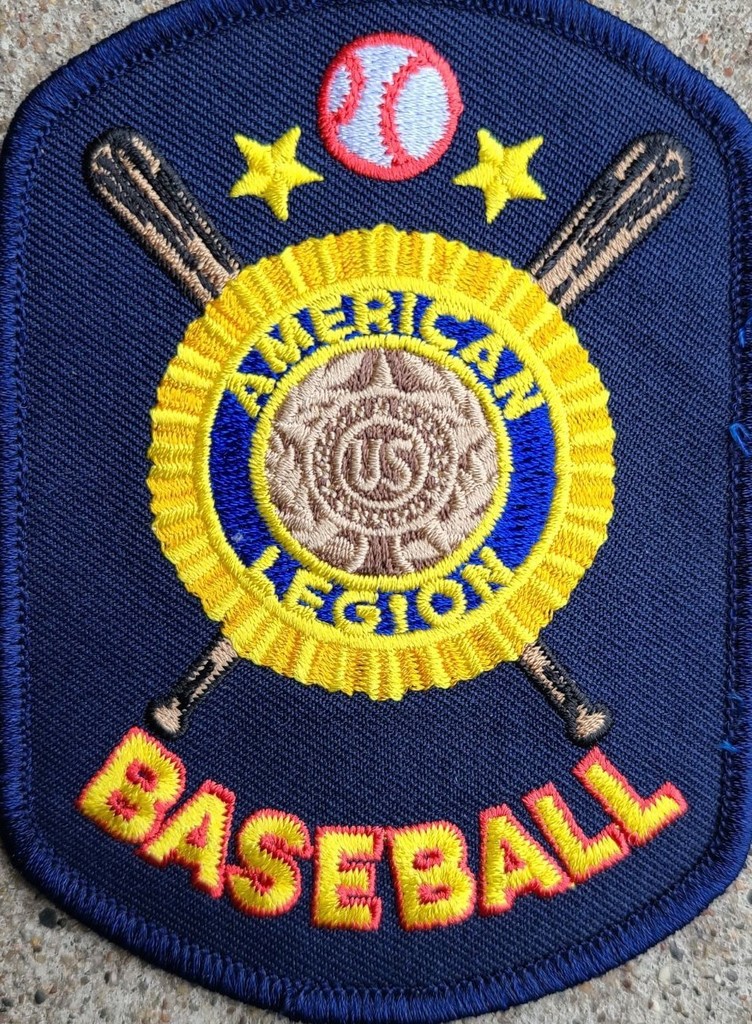 Ashley For The Arts Volunteers Our school district currently has 33 four hour volunteer shifts available. These shifts include chicken dinner servers and parking attendants. For each four hour shift that you work, Ashley will donate $50 back to the school and you can select which program/organization you would like that money to go to. In addition, you get a free t-shirt and admission for the whole weekend! If you are interested in signing up for one or more of these shifts, please follow the directions below. A few notes to help your volunteers as they sign-up: • Volunteer website is located on
www.ashleyforthearts.com
under the "Information" tab • Click on VOLUNTEER • The click on Sign Up Now under Become a Volunteer • Enter our Organization password, which is alma (password is not case sensitive) If you have any questions, please reach out to us at school. This is a great opportunity to help support our students. Last year, we received $7,000 back in donations for all the different volunteers that worked at Ashley for the Arts. These volunteers used their earnings to support programs like volleyball, band, girls' basketball, trap team, Booster Club, Alma Pride, and our new outdoor scoreboard. Please sign up if you can. Thanks again and make it a great day!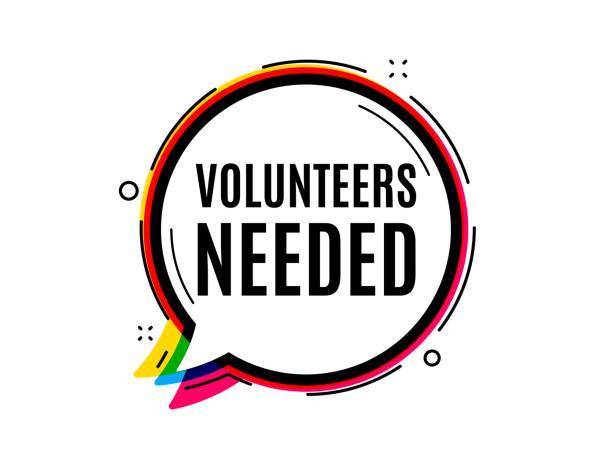 Congratulation to Keegan Stiehl on representing the Eagles at the Sectional Golf Meet at Green Lake this past Tuesday. Pictured below are Coach Dan Noll and Keegan Stiehl at the meet.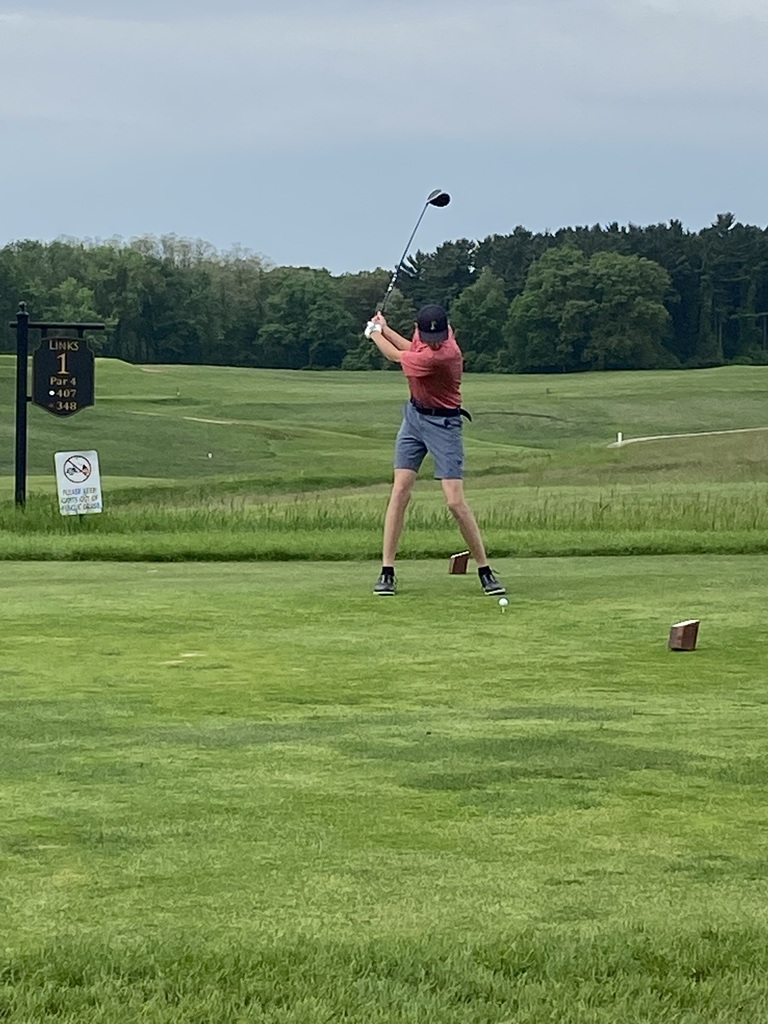 Please join us in sending off our EAGLES TRACK TEAM as they had to the state competition in La Crosse today!!!! Supporters can gather at school or on Hwy 35 in town. The Alma Ambulance will be escorting the team through Alma. The team will be leaving school at approximately 12:20. GOOD LUCK EAGLES!!!!!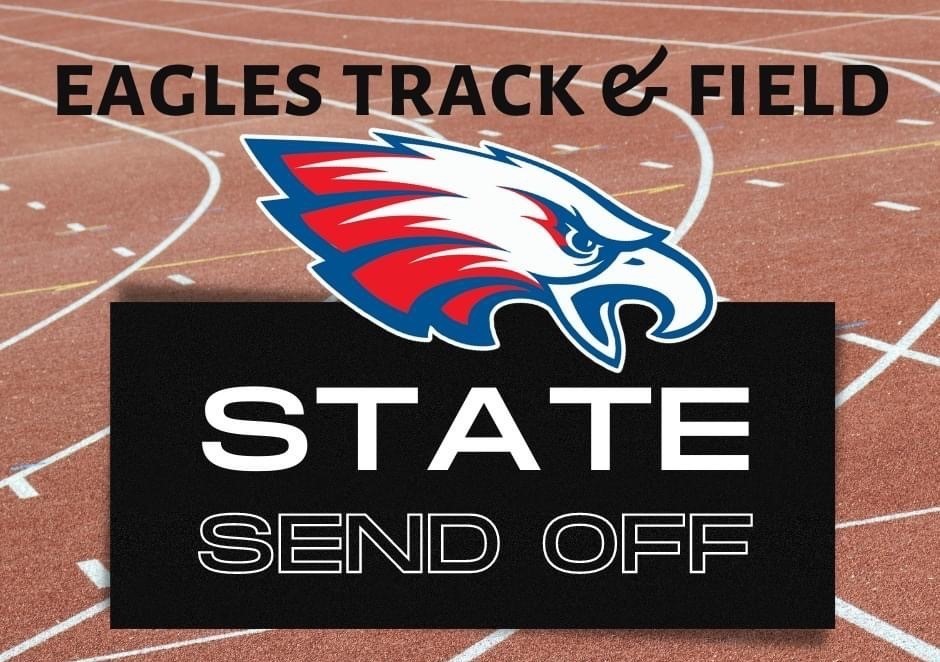 Congratulations to our Teacher Bingo Winners! Thank you Mrs. Rieck for putting together a fun bingo card for teachers. The Alma School District would like to thank ALL of our wonderful teachers, aides, cooks, bus drivers, janitors, office staff, coaches, and administration for making it a great 2021-22 school year. Our students are so fortunate to have all of you here supporting them. THANK YOU for all you do for our students!!! Have a wonderful summer!!!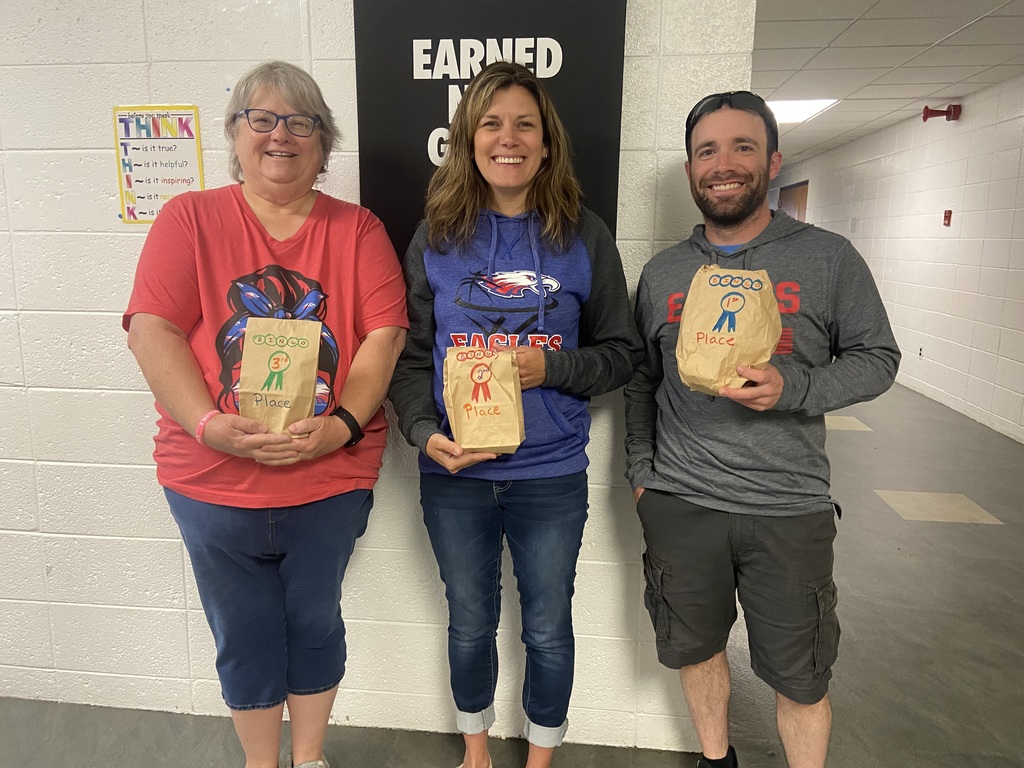 CONGRATULATIONS to the Year End Grand Prize Alma Pride Winners! Alma students earned thousands of Alma Pride Points that were all put into a year end drawing. One student was selected from four different age groups. CONGRATULATIONS to all our Alma School students for a wonderful 2021-22 school year!!! We hope you have a wonderful summer!!!!!!