Rivermen Clubhouse had a great afternoon in a new space for the night. Good thing it was a beautiful day so the kids could get outside. They got to decorate in the snow with special bottles filled with color.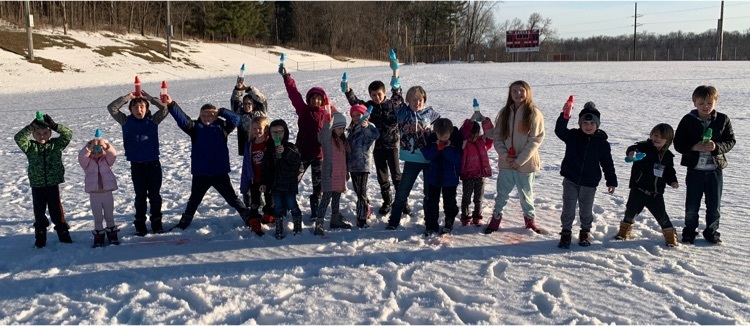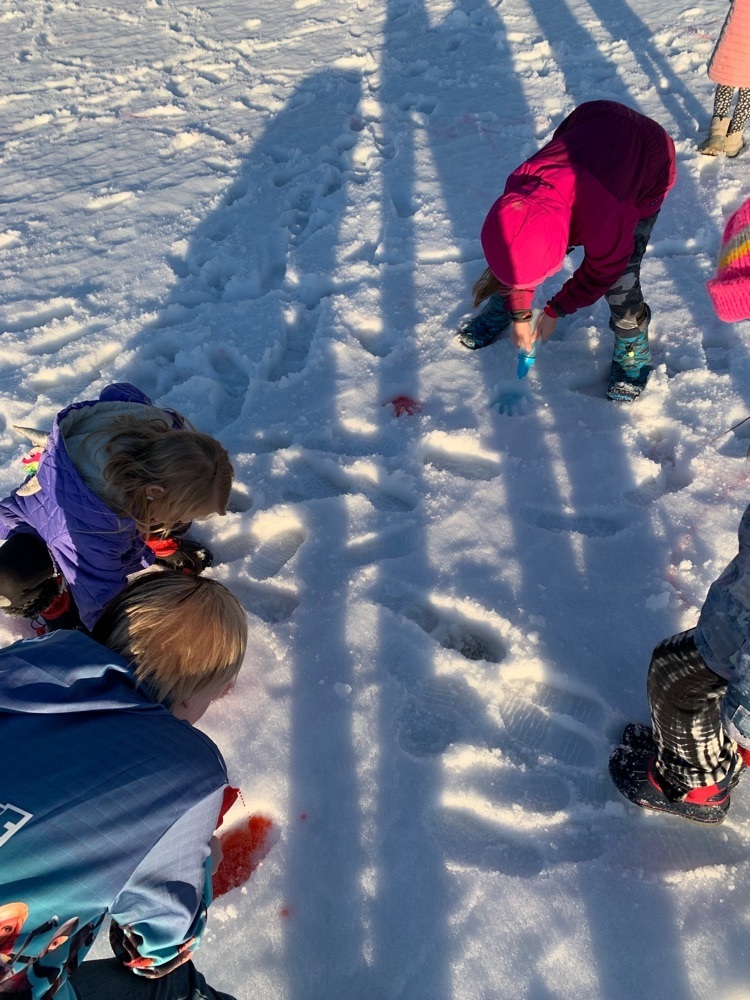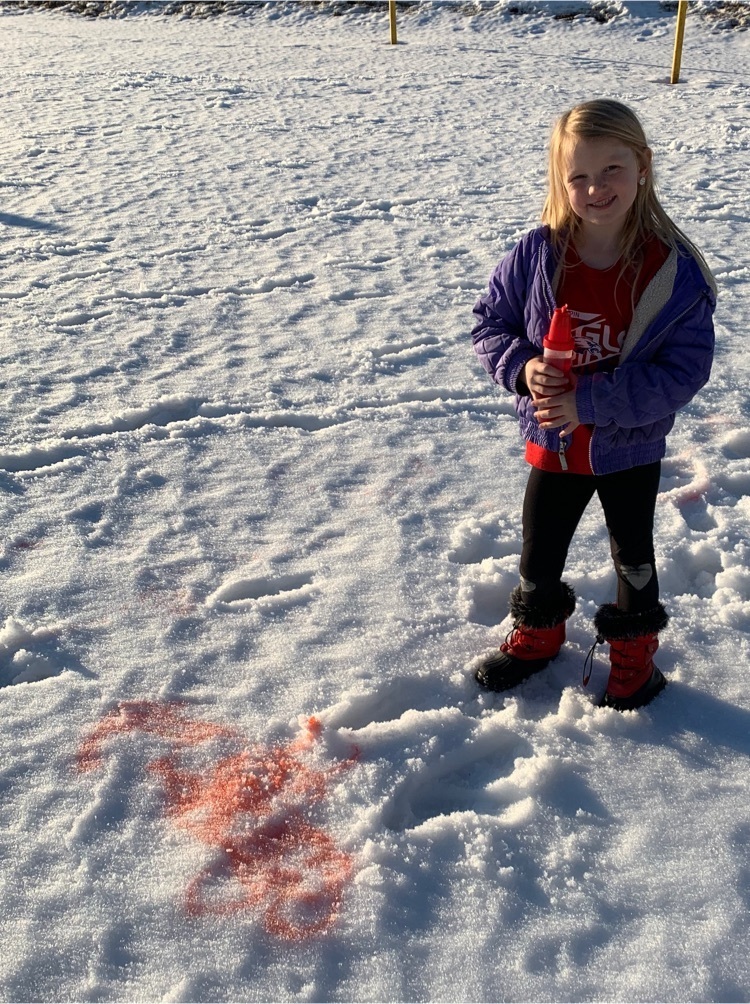 2nd graders have been learning about germs and how to stay healthy. Nurse Katie came in to talk about the importance of good hand washing. We put "germs" on our hands using cooking oil and cinnamon. Then we scrubbed those germs away. Thank you Nurse Katie for helping us learn.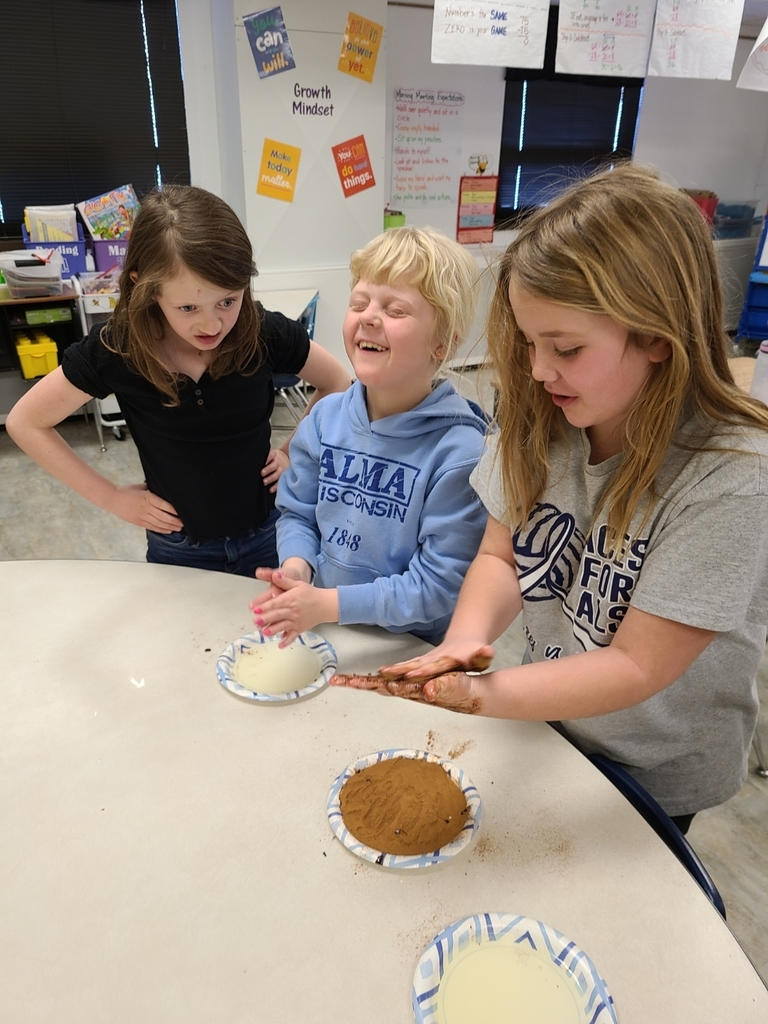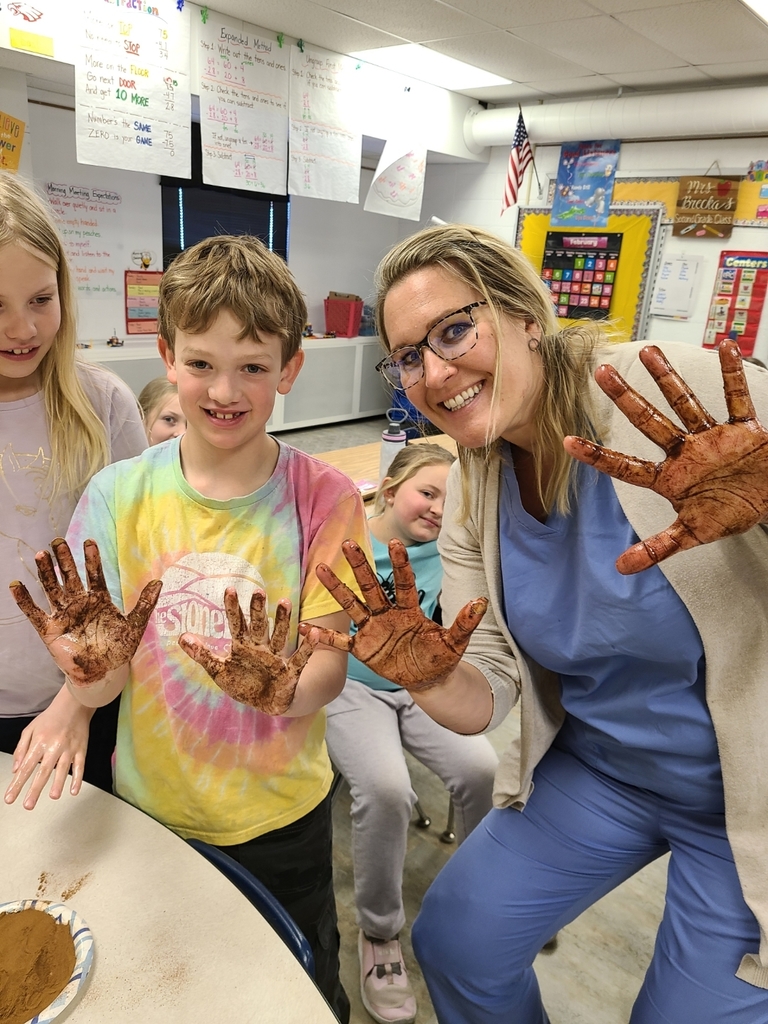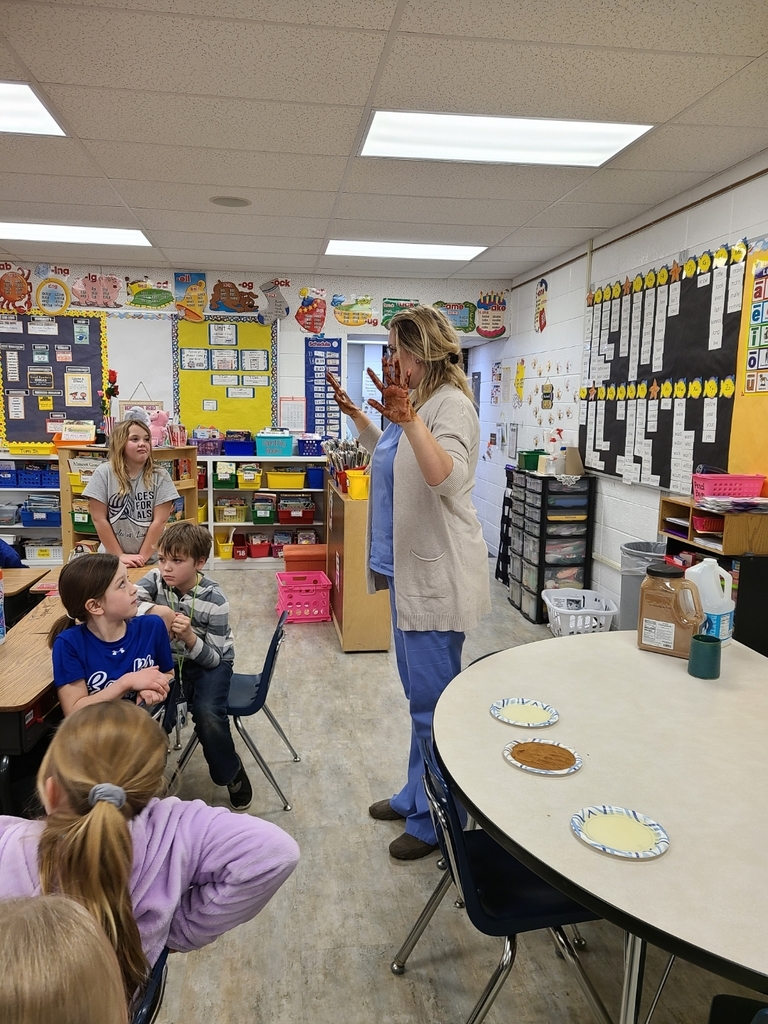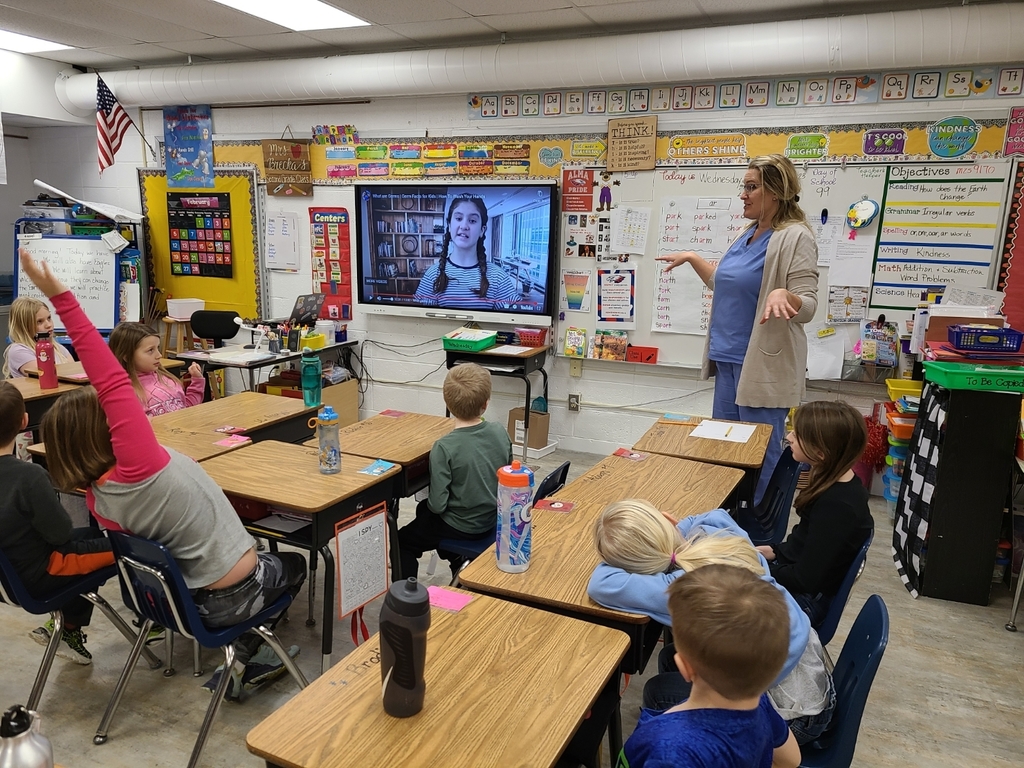 The high school students have been working really hard to perform for you this Saturday. We hope to see you there! It's a great time for the entire family.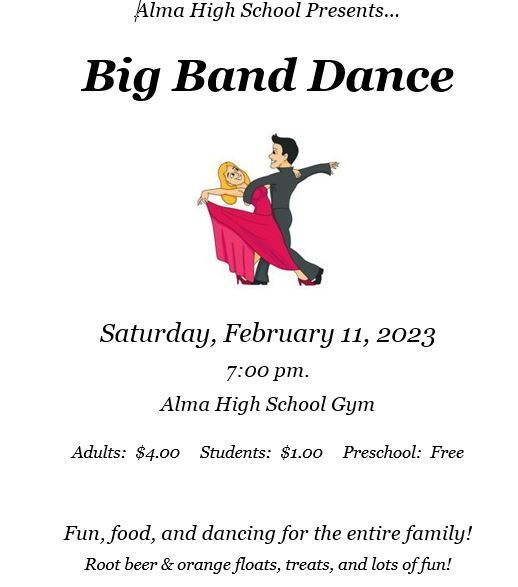 Rivermen Clubhouse yarn hearts

Rivermen Clubhouse yarn hearts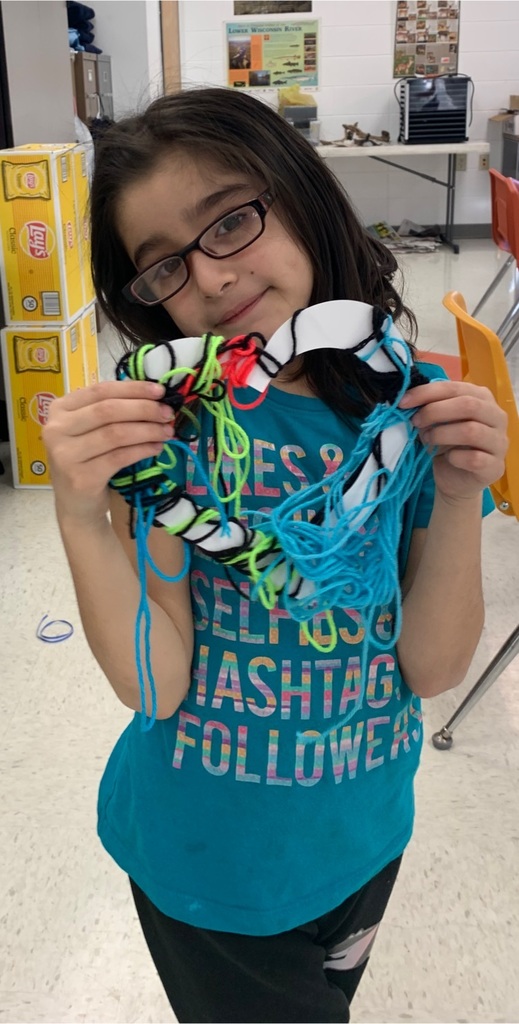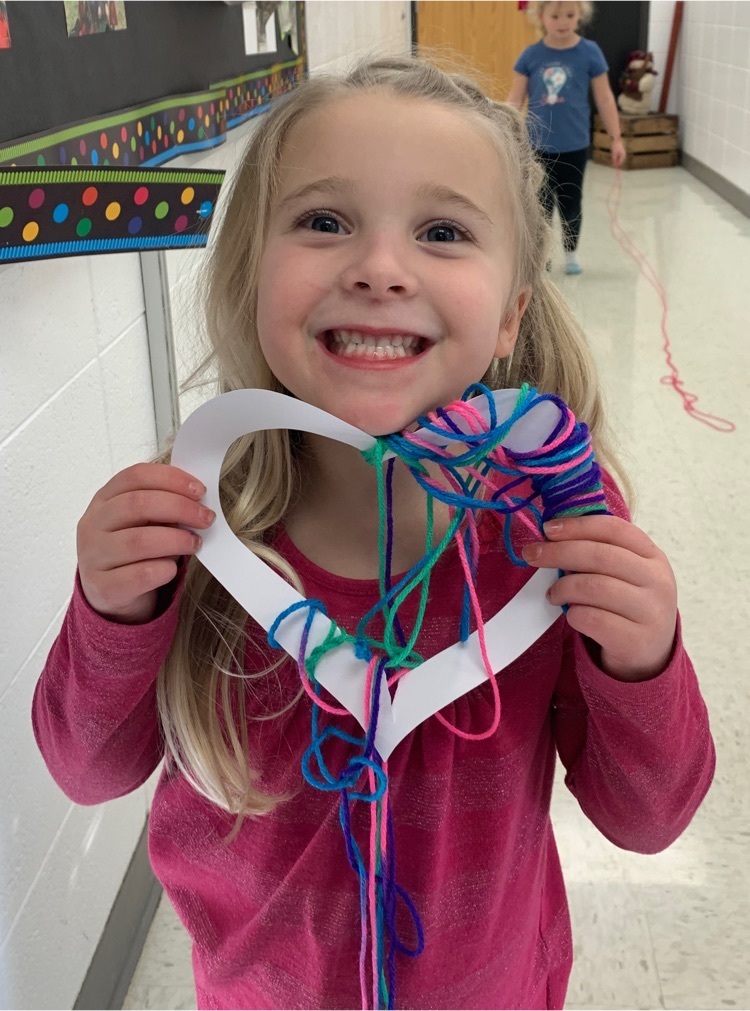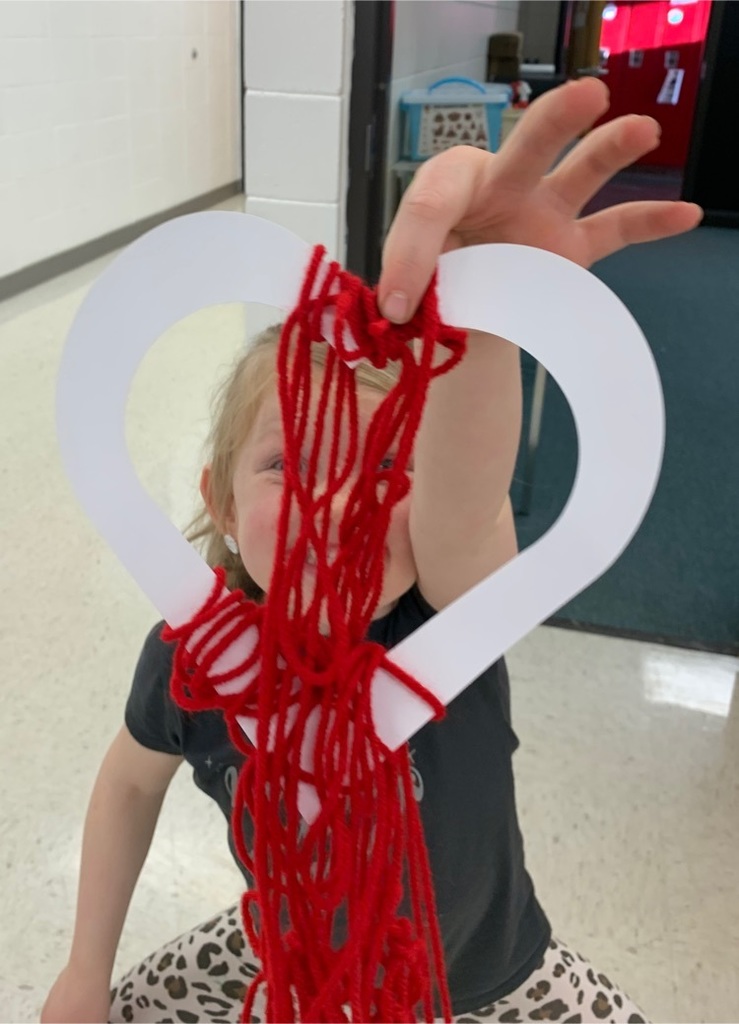 Rivermen Clubhouse kids worked with yarn. Working hard to decorate their heart. It was fun, yet challenging. The kids did a great job.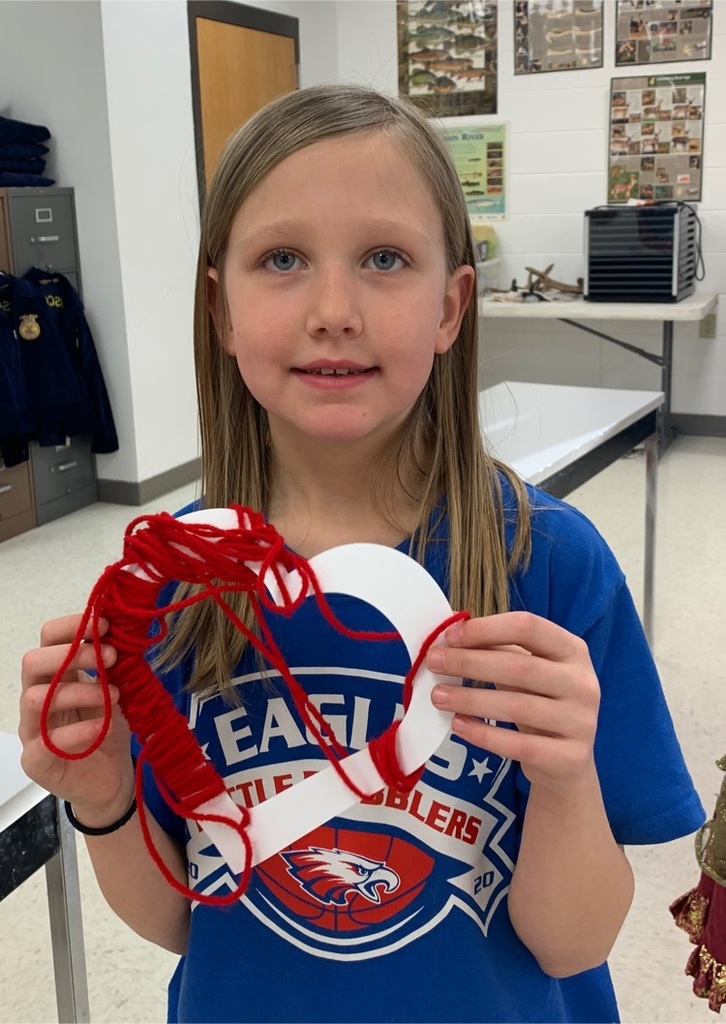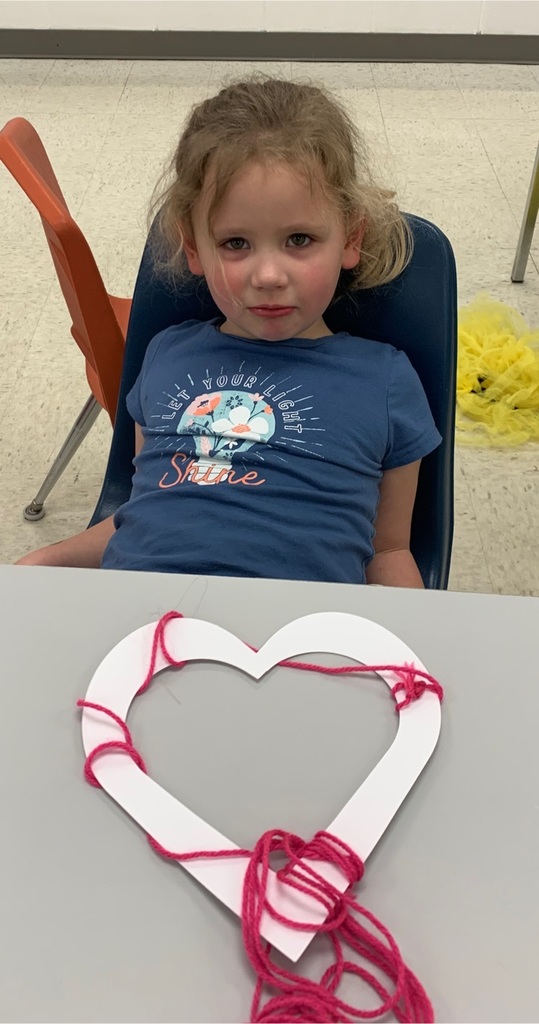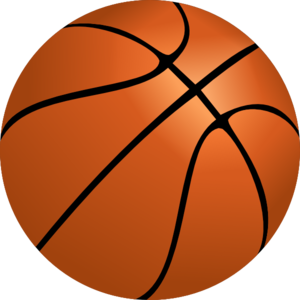 Rivermen Clubhouse ♥️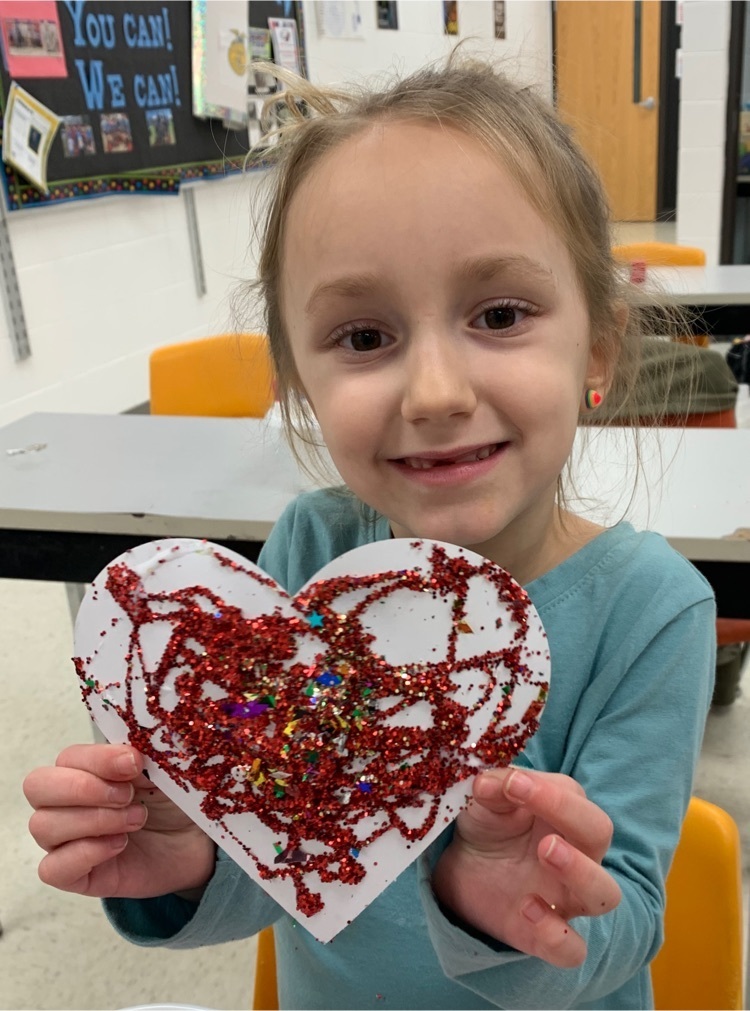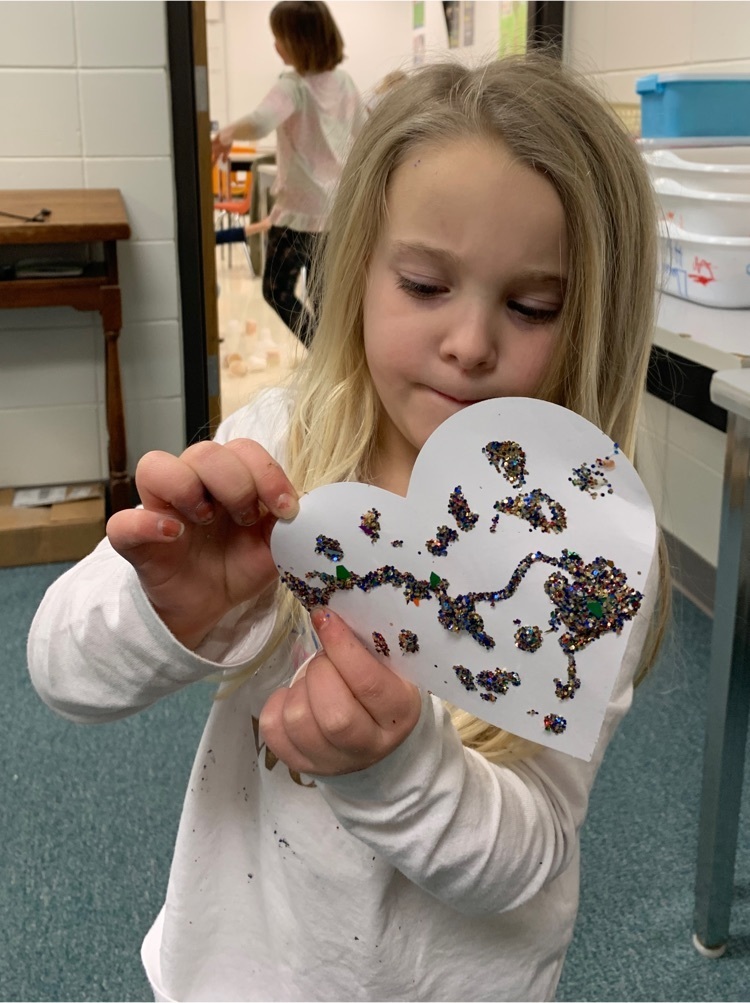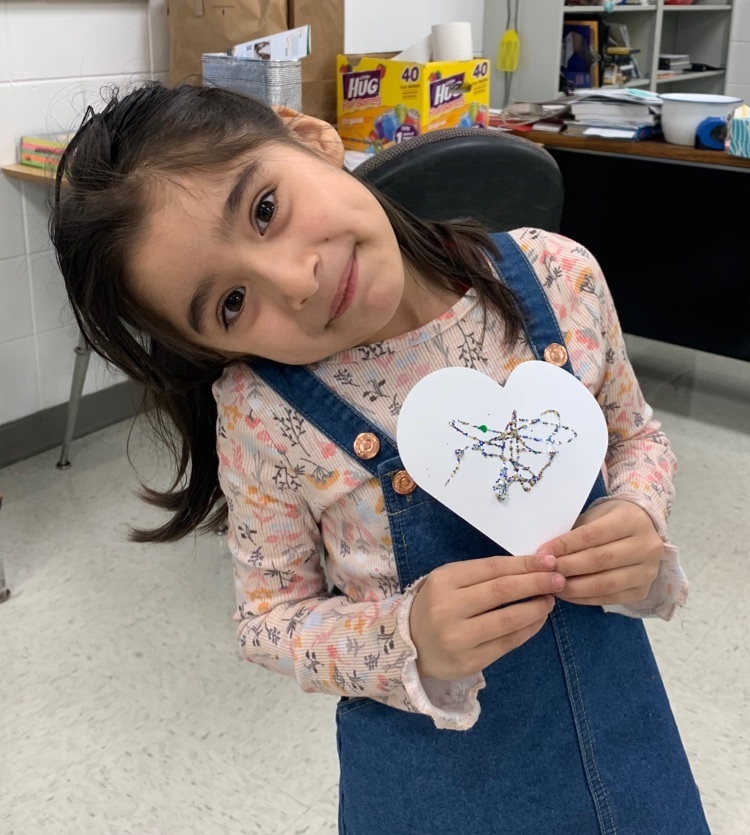 More sparkling hearts from Rivermen Clubhouse ♥️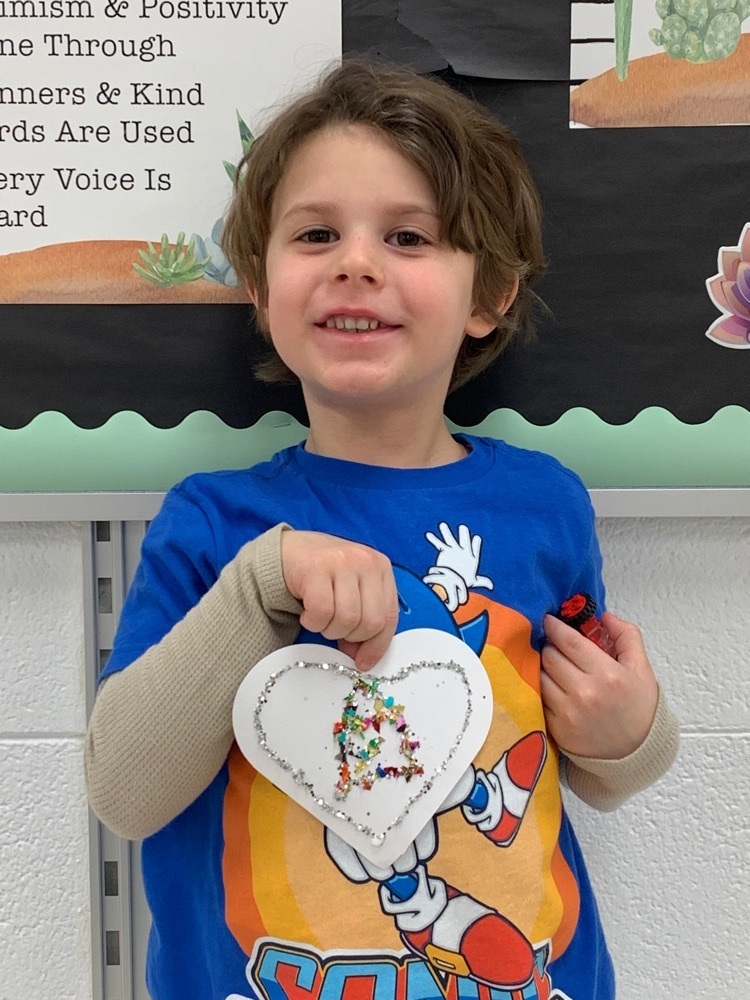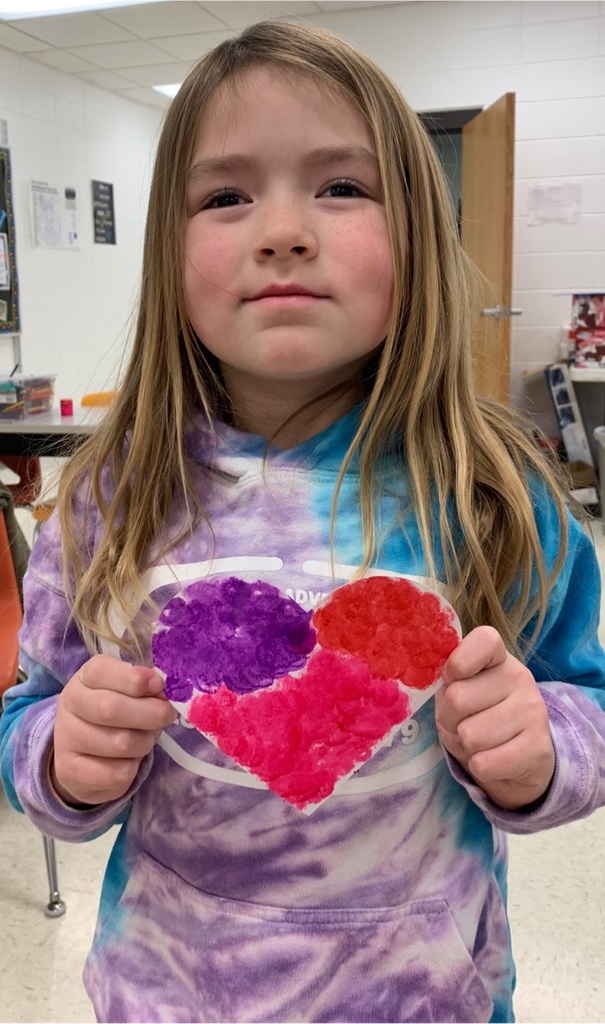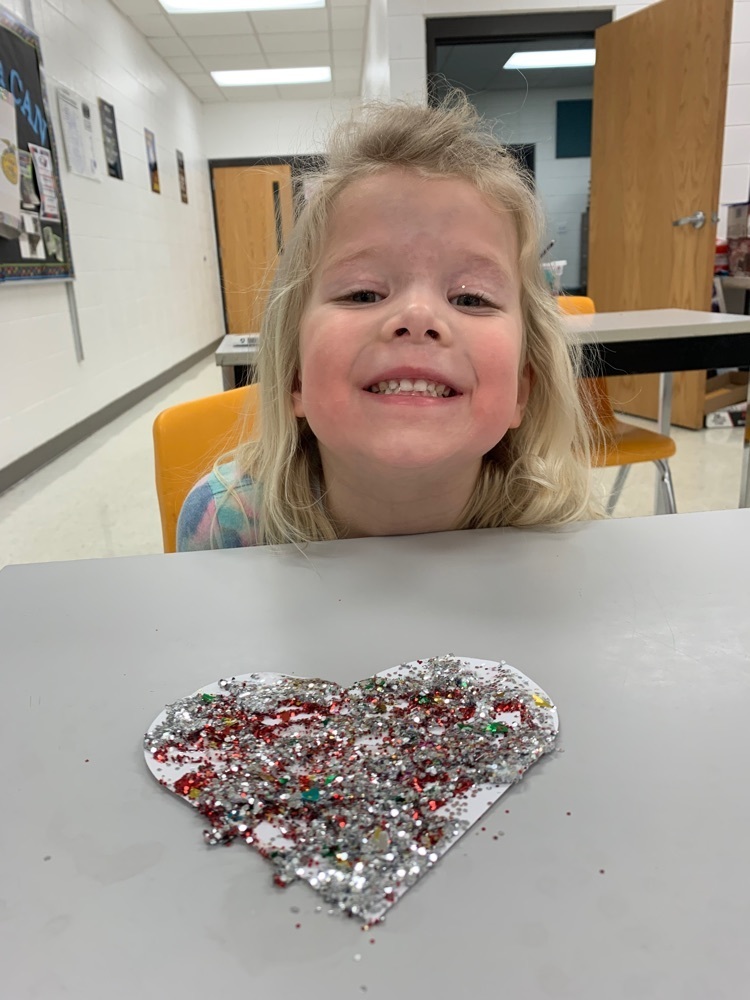 Rivermen Clubhouse brought love to the air. They made glitter hearts, making the school sparkle.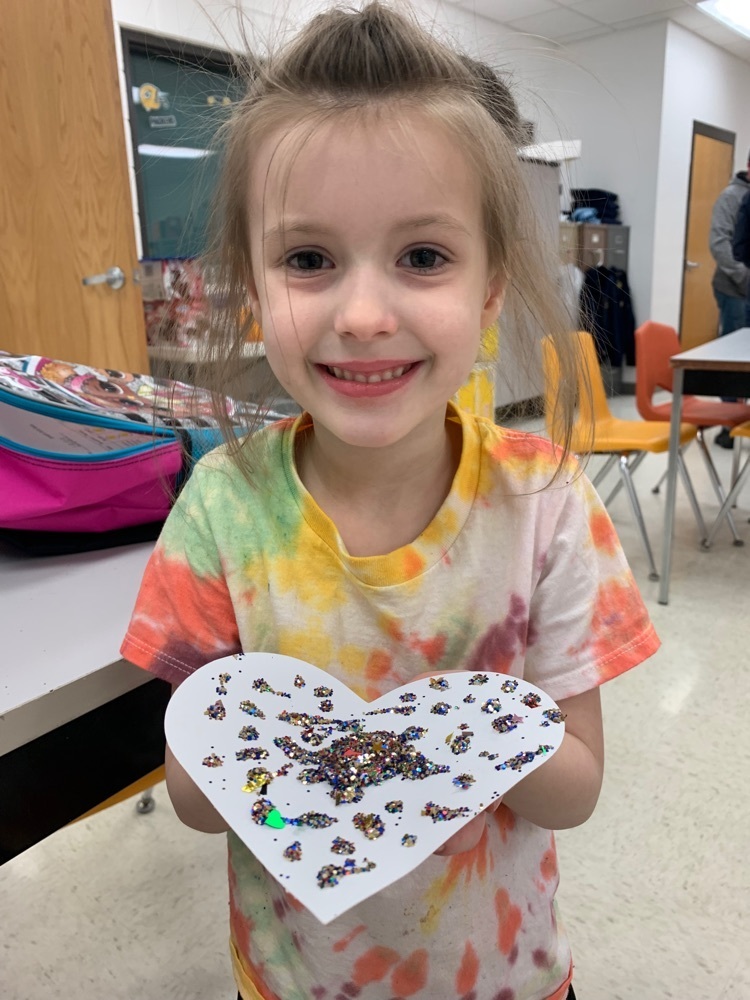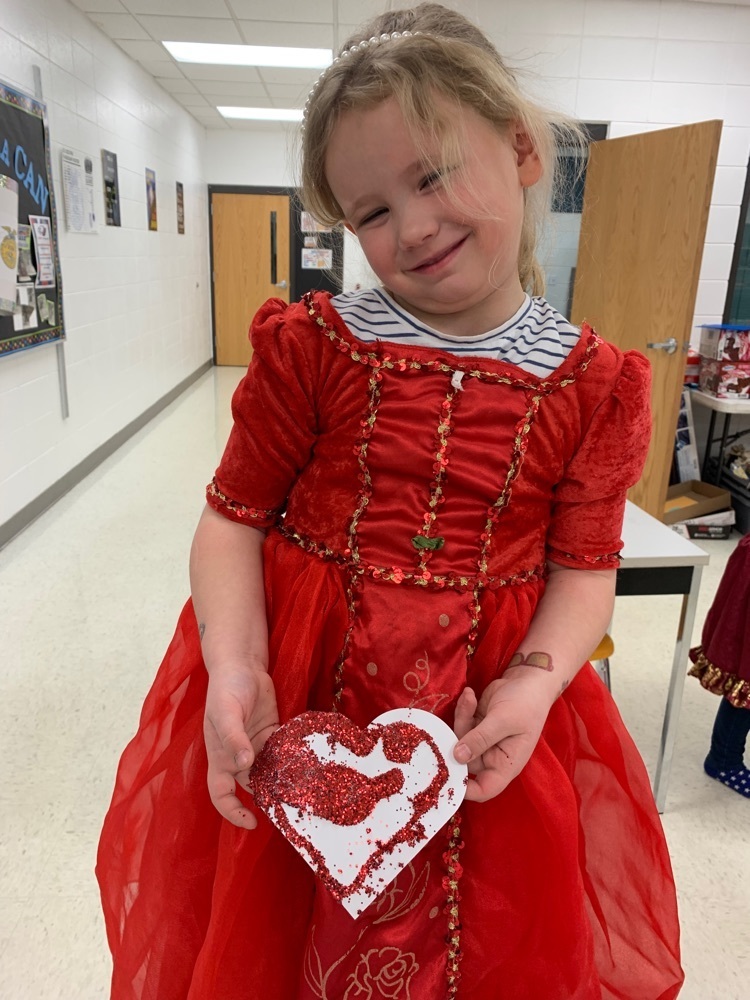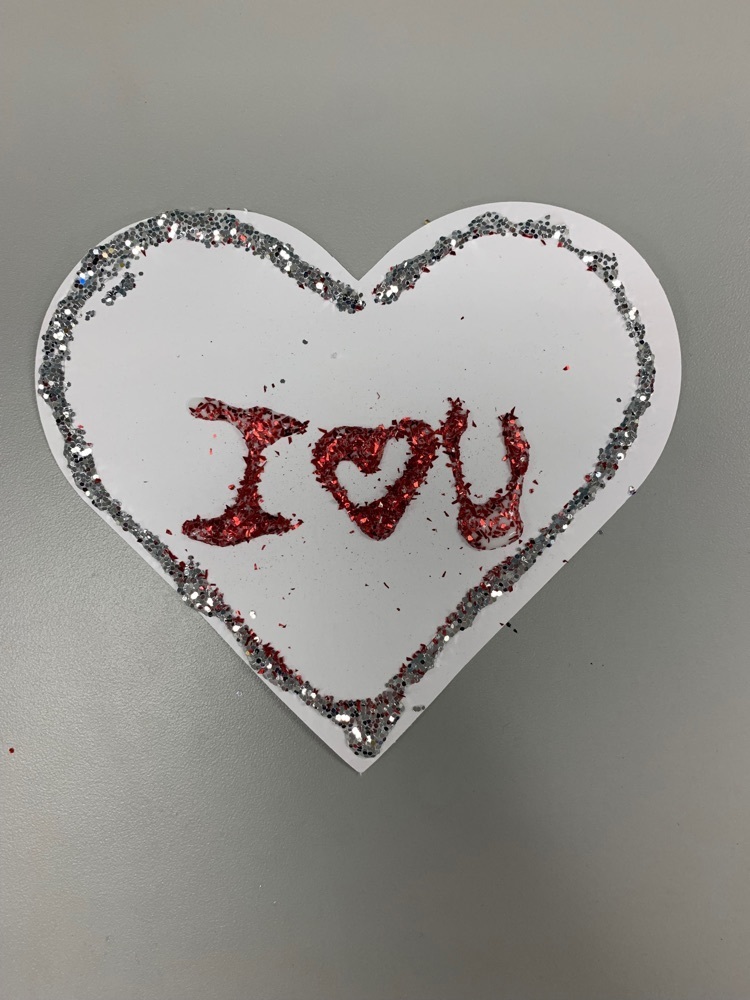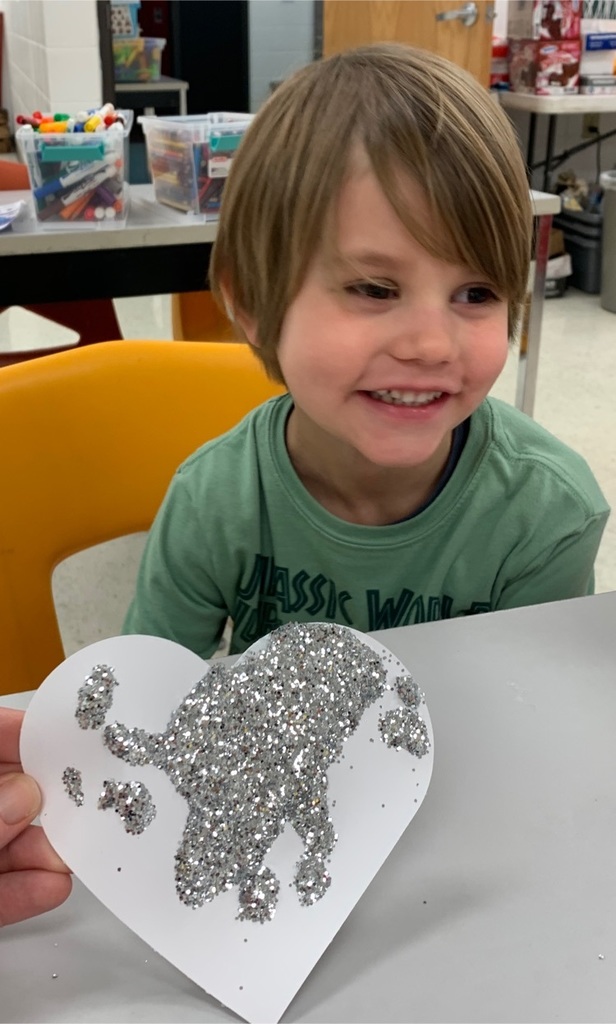 Fourth graders are learning about energy transfer. Mrs. Melanie demonstrated how heat moves from the heat element on the griddle, throughout the griddle, to the pancake. Energy is transferred as heat moves from the hot griddle to the colder pancake batter.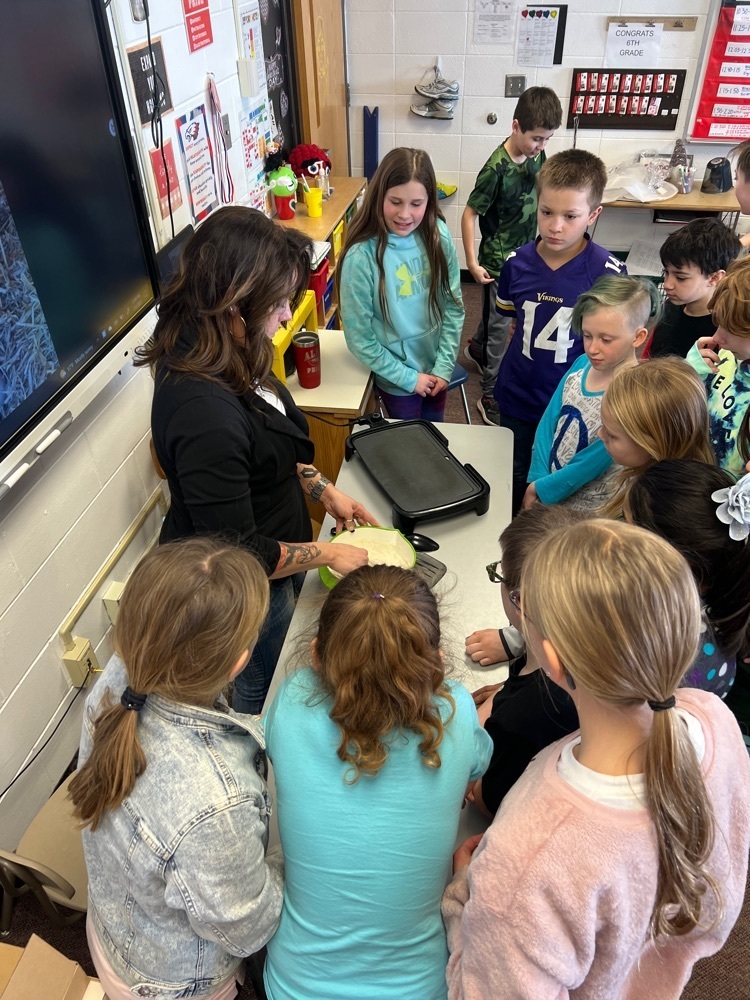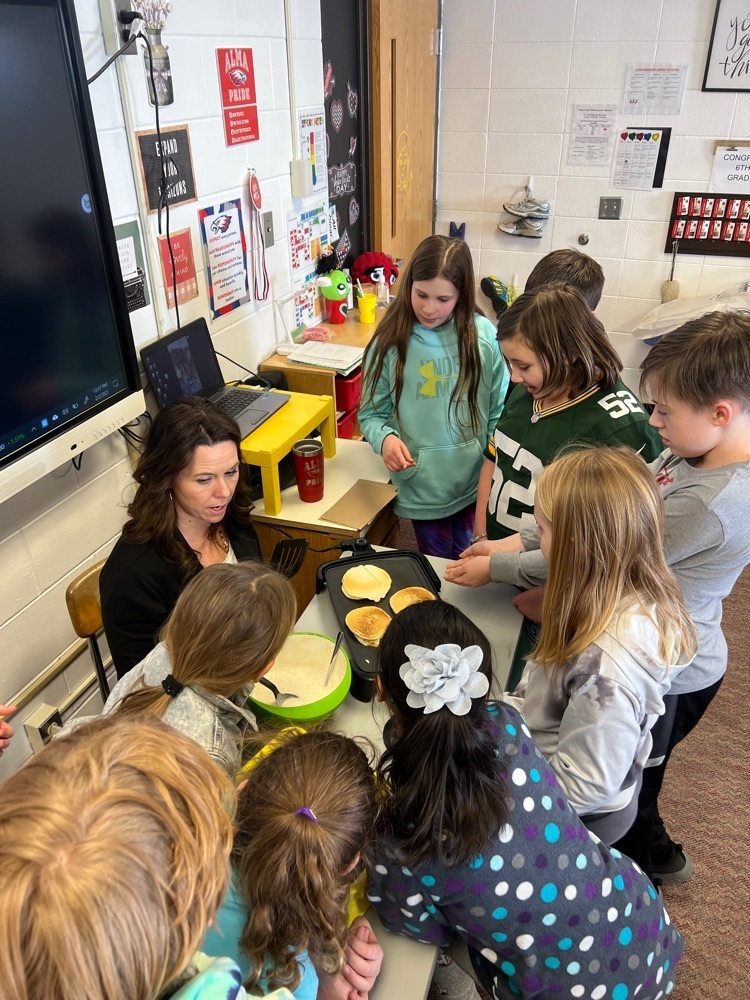 The fifth graders are learning about the layers of rock. They used play dough to model how rocks form and how forces can cause them to change.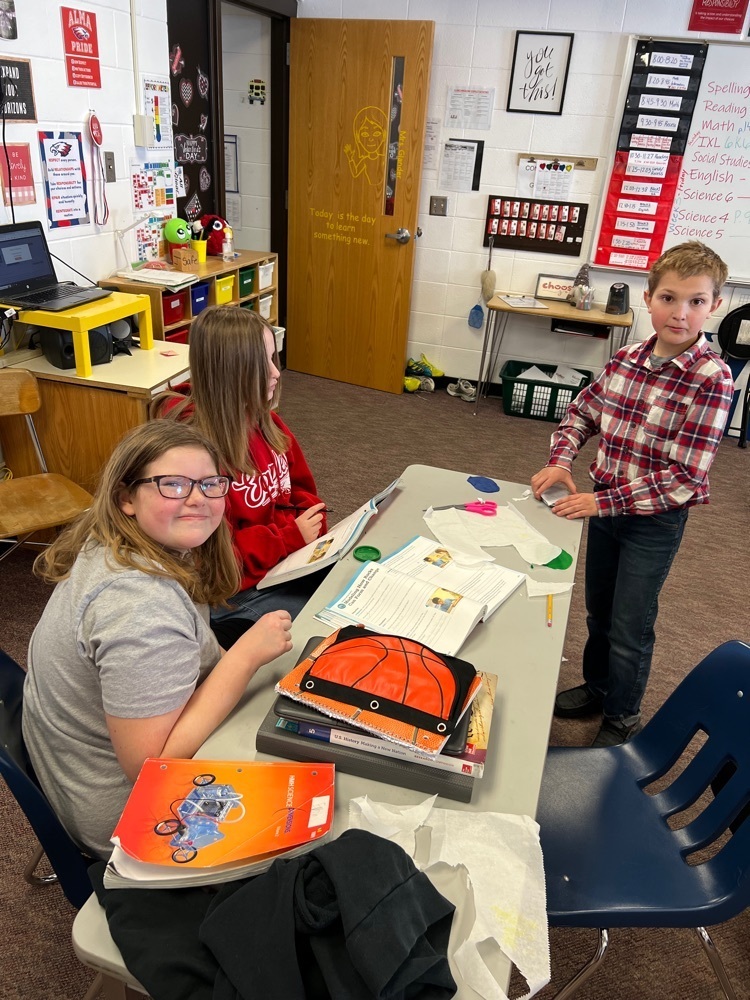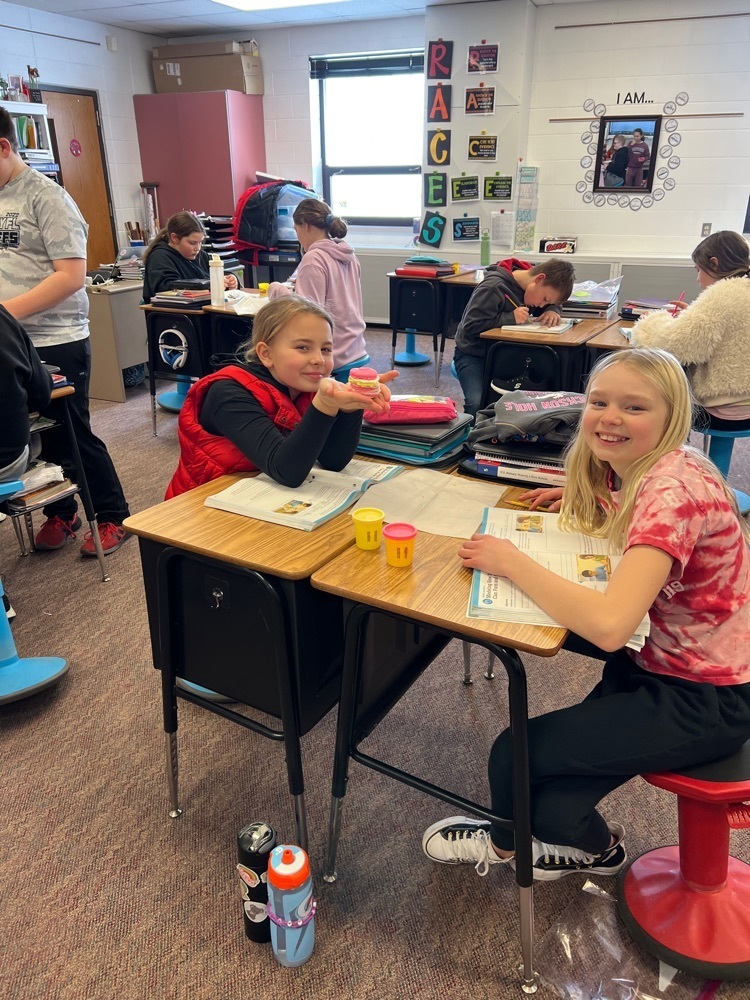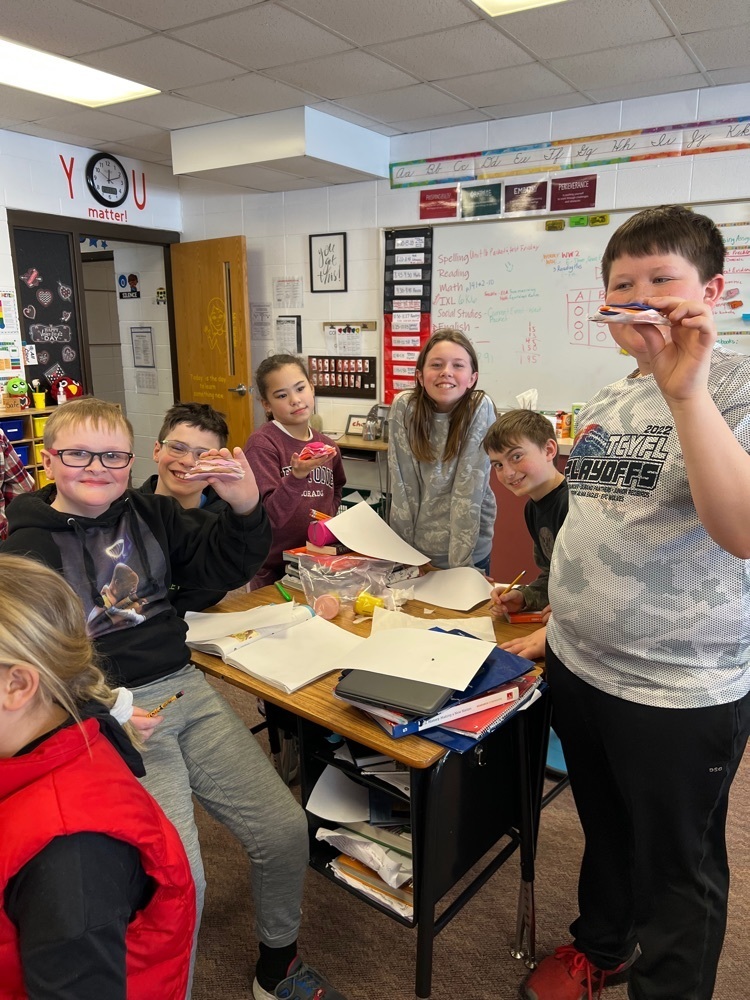 Rivermen Clubhouse had another fun afternoon. We played musical chairs, exercised, worked on a packet about groundhogs day and more.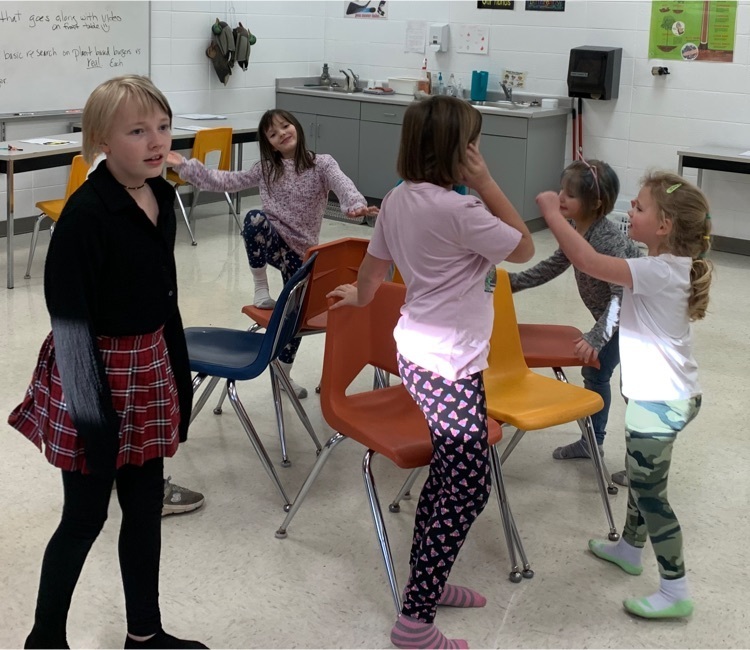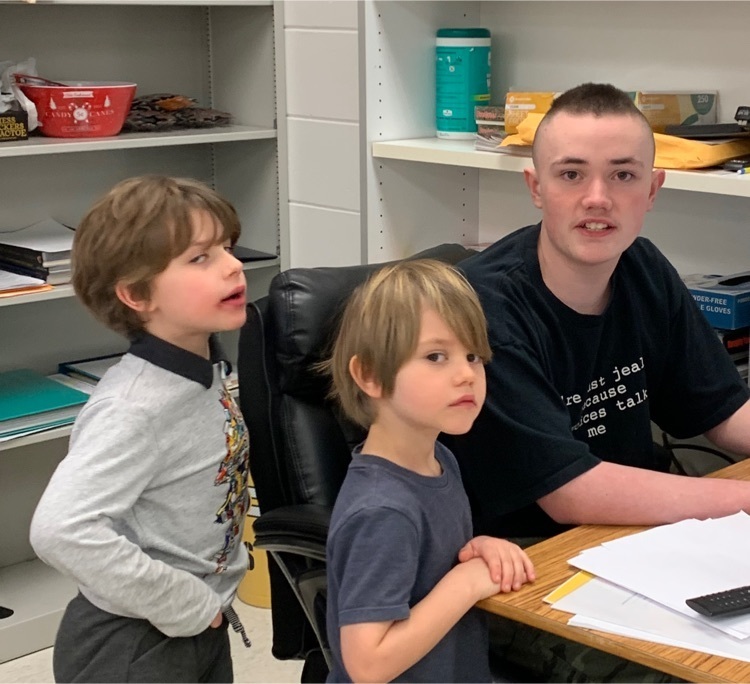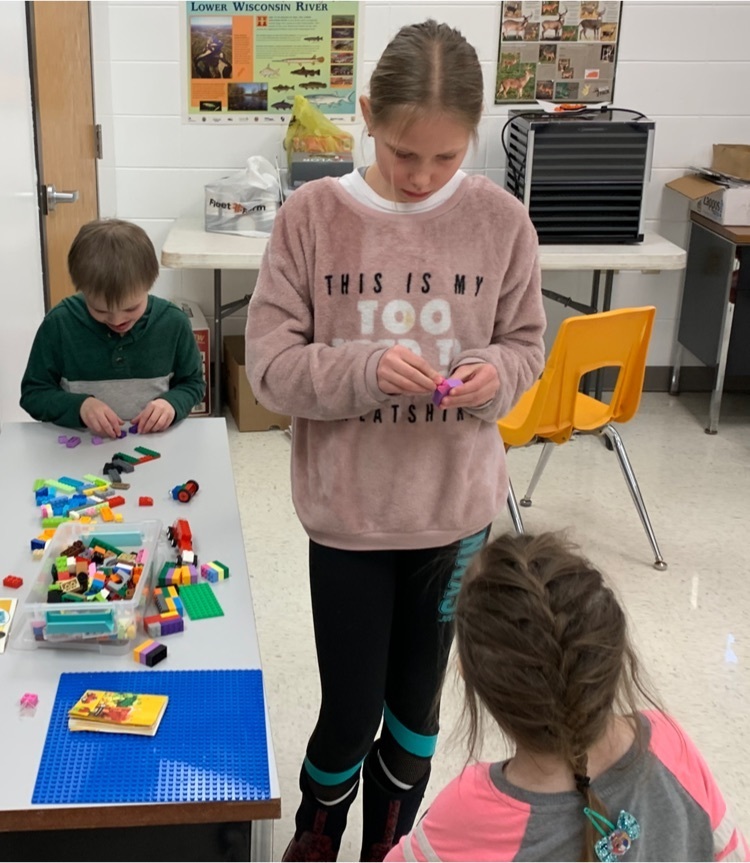 The Eagles Dance Team will be heading to state at 10:45 a.m. tomorrow morning, Friday, February 3 from Pepin. Police, Fire and EMT's will be escorting the team out of Pepin at 10:45 a.m. Then they will be stopping at the Alma School around 11:05 a.m. and doing a walk through down the hallway from the high school end to the elementary office with students cheering them on. Once leaving the Alma School the Eagles Dance Team will have a Police and Fire escort leading them through Alma to the end of town at approximately 11:15 a.m. If you are able, please join us in sending the Dance Team off. Given the temperatures, a suggestion would be that parents and community members have their cars parked along Hwy 35 heading south from the school through Alma and cheer by honking your car horns as the escort passes by. Good Luck at State Eagle Dance Team!!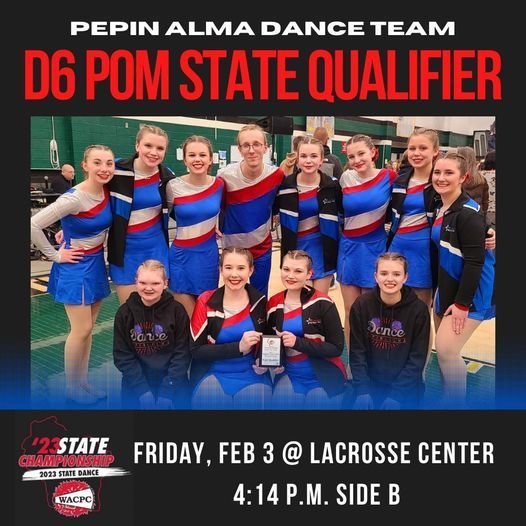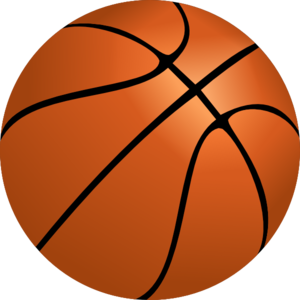 Rivermen Clubhouse melting snowmen!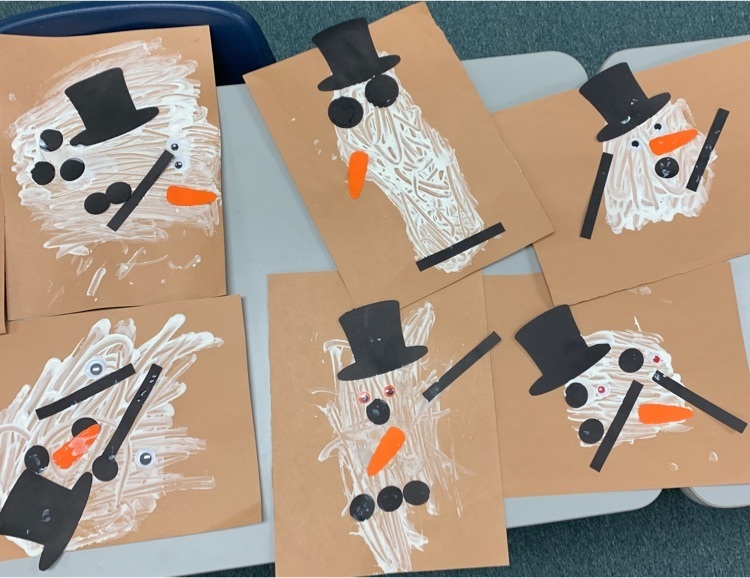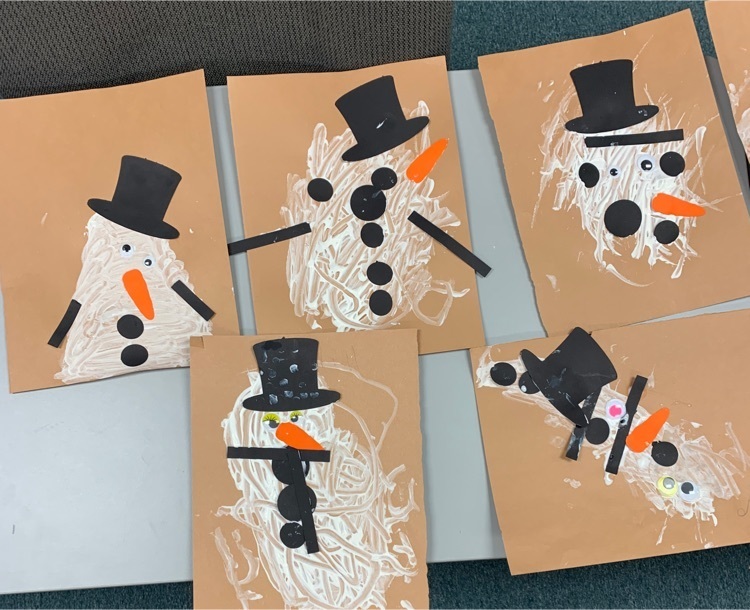 Rivermen Clubhouse painted a melting snowman. We were wishing the cold snowy weather away. We did a lot of large group activities tonight and had a great time together.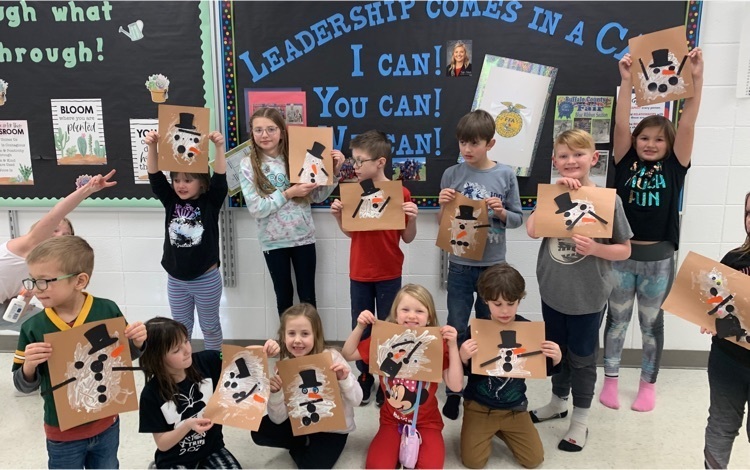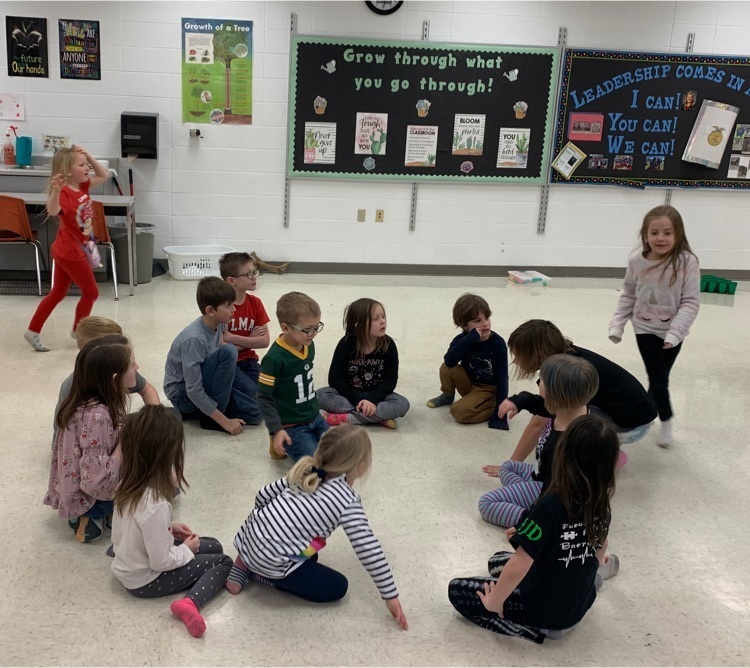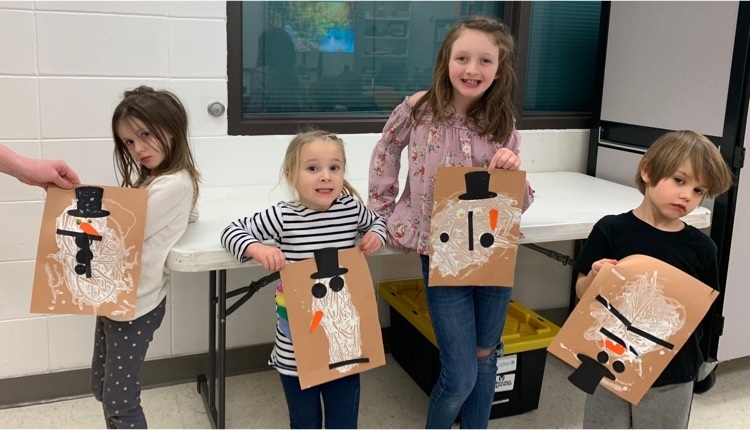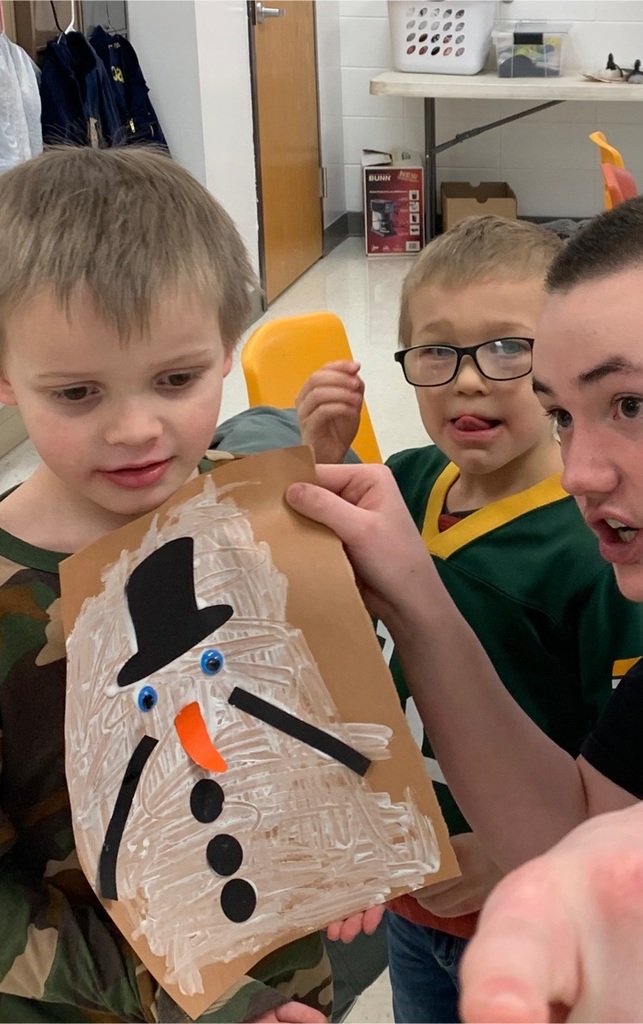 Alma High School Big Band Dance! This is a great time for the entire family. The Alma Band students have been working very hard to perform for you. We hope to see you there!